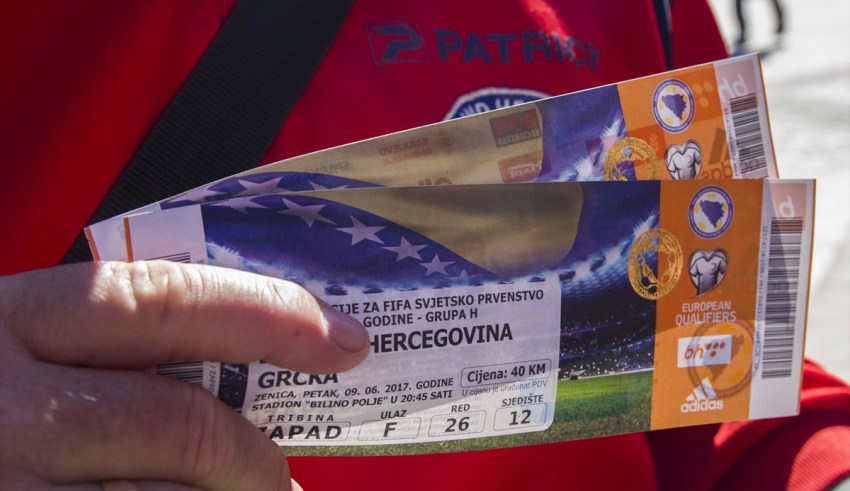 BiH football team is ready for the important game against Greece on Friday evening and players expect a better game than it was few months earlier in Greece.
Organizers earlier announced a soldout and hope that fans of Greece will not repeat the provocations seen in the first game. Also, since the game is at the time of end of the daily fasting during the month of Ramadan, organizers will supply every Muslim who fasts with water and sandwich to have a traditional dinner (iftar) on the stadium in Zenica.
BiH national team coach, Mehmed Bazdarevic, said in one of the last statements before the game, that he is still not sure which players will be on the grass at the beginning of the game. He had a problem with Miralem Pjanic, because of his injury, but he feels better.
"I hope that Pjanic will play all 90 minutes of the game, but we will see the development of the situation. Also, we must be patient and play with great self confident. Greece is not an easy opponent", Bazdarevic said.
BiH team captain, Edin Dzeko, said that the duration of the game is 90 minutes and BiH team must use every one of them.
"It is possible to score for victory in last minutes of the game. We must prevent opponents to score. Greeks are good in defensive play and counter attacks so we must be very careful with them", Dzeko said.
Bazdarevic and the team are aware that they have to play to win because a draw result is better for the Greeks than for BiH team. Journalists asked Dzeko does he have any message for Kostas Manolas, Greek player who is also playing for Roma, but there was  nothing special in his answer.
"There is no message for Manolas, we know each other and there can be no surprises", Dzeko said.
The BiH – Greece game in November 2016 was marked by the goal which Greece team scored in 95th minute but also by several incidents between national teams fans. Few of BiH fans suffered smaller injuries. But the real scandal was the transparent "Knife, Wire, Srebrenica" raised behind BiH goal. Police in Zenica prepared a detailed plan to avoid a similar situations in Bilino Polje stadium. More than 70 media sent 150 special reporters and photo reporters to follow the game, which will begin at 20:45./IBNA