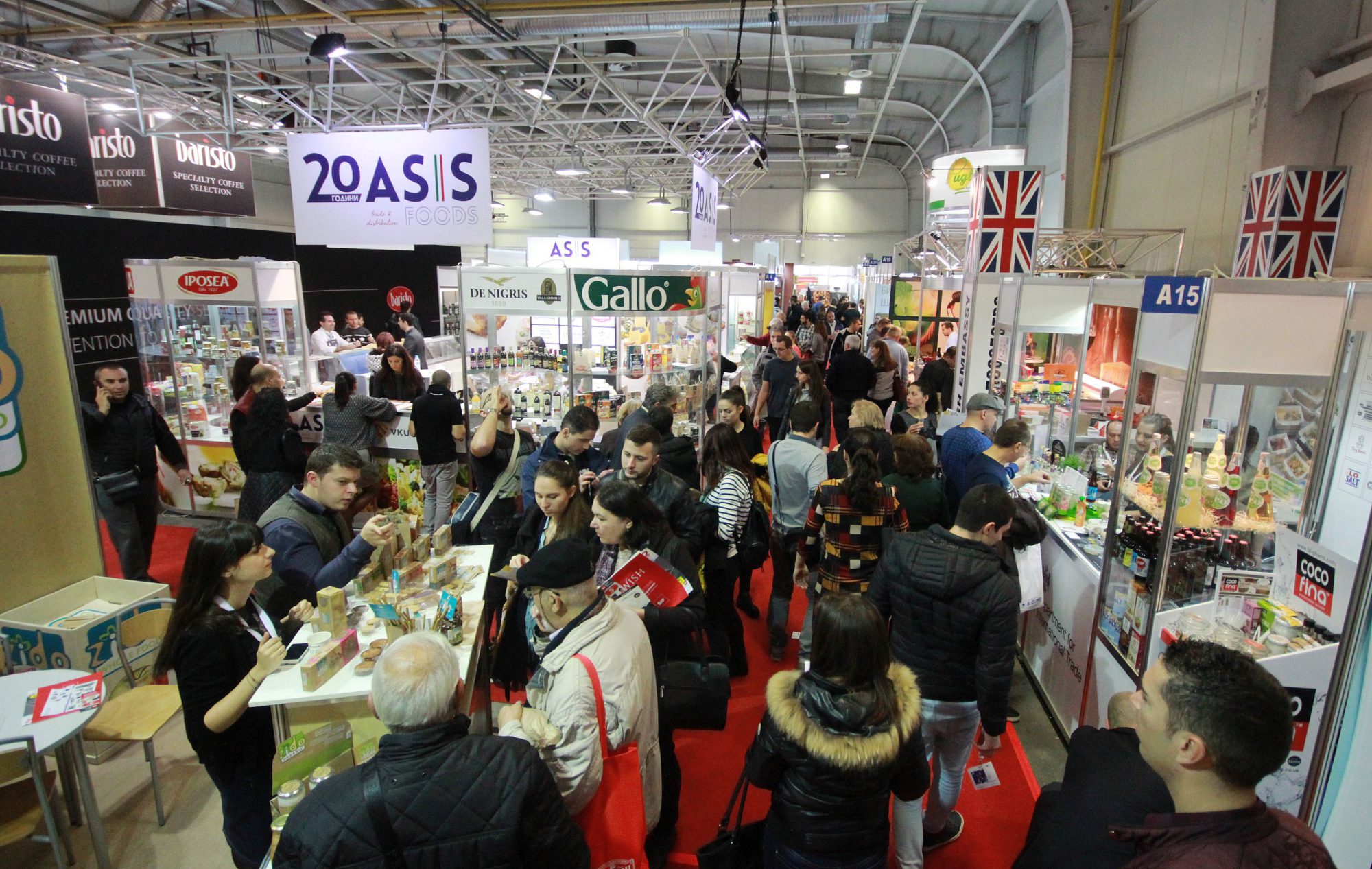 One could call it a multi-culti event since it absorbs the interest of global exhibitors while, at the same time presents news about different food and drink categories, such as dairy products, meat and wine.
Between 7 and 10 November, the Bulgarian capital will be home to six (6) simultaneous mega exhibitions that will be hosted at the Inter Expo Center in Sofia.
Salon du vin (17th edition, wine and spirits) organised by the Inter Expo Center in co-operation with the National Vine and Wine Chamber
The World of Milk (15th edition, dairy industry) organised by the Inter Expo center and the Association of Dairy Processors in Bulgaria
BULPEK (25th edition, bakery and confectionery) co-organised by the National Branch Union of Bakers and Confectioners and the Inter Expo Center
SIHRE (hotel and restaurant equipment) organised by the IEC and the National Association of Hotel, Restaurant, Cafeteria
Interfood and Drink (17th edition, food industry) fully organised by the Inter Expo Center
&
Meatmania (25th edition, meat industry) organised by the Association of Meat Processors in Bulgaria and the Inter Expo Center
The parallel exhibitions are for professionals and the general public. They aim at strengthening not only the market and knowledge on particular food products or/and accessories but also bring professionals and the public closer once a year in an effort to deepen communication ties and allow people be introduced to secrets of industries that are multi-dimensional.
Moreover, the concurrent events and the vast venue offer the possibility of combining bits and peaces of the super grand food and drinks industries at the same time in one place.
Inter Expo and Congress Center is the only exhibition centre in Sofia – a symbol of modern and successful business practices – and hosts many exhibitions and events dedicated to different fields of economics…. / IBNA
Main Photo (File): A previous Food exhibition at the IEC, in Sofia