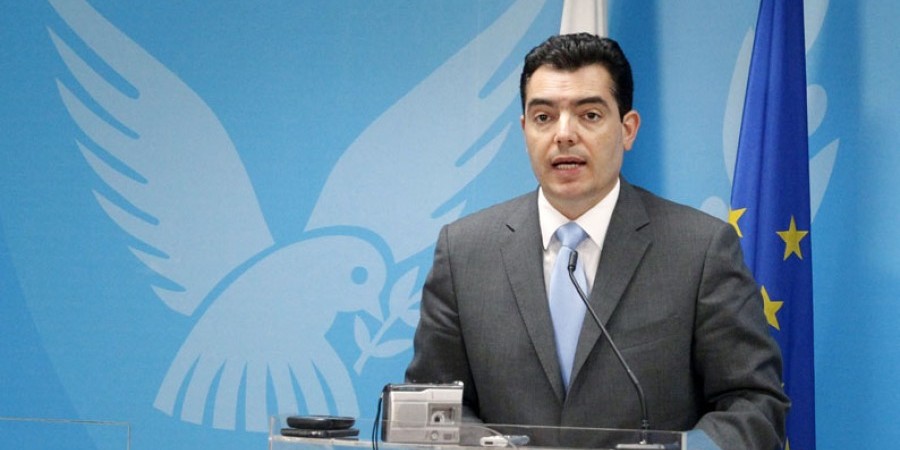 Cypriot Minister of Defence Christoforos Fokaides announced that Cyprus is upgrading its Naval Force in the framework of the first phase of restructuring and modernising the National Guard.
The announcement was made on Wednesday, December 6, while the Minister was attending a ceremony for the day of Saint Nicholas, patron saint of seamen, which took place at the Evangelos Florakis Naval Base, in Mari.
Fokaides stressed the importance of the aforementioned plan in view of the new challenges occurring in the Middle East, saying that the upgrading will enhance maritime and energy security.
As it concerns collaboration with other friendly countries in the region, the minister also mentioned that within the next 30 days, the Cyprus navy will be reinforced with a new open sea vessel fromIsrael. As he said, the Cypriot crew's training in the advanced technology equipment of the ship is already in progress. Moreover, it is expected that the decision for the acquisition of two more ships of this type will be taken soon.
Additionally, the Underwater Demolition Unit will also obtain two speedboats in order to enhance the unit's operations, while the radar system will be upgraded and professional staff will be hired.  Meanwhile, in the context of PESCO, the naval base, as well as the facilities of the Paphos Airbaseand the Zygi Naval Base, will be expanded.
Finally, Fokaides noted that the security of Cyprus is strongly connected with the enhancement of the EU capability…/IBNA