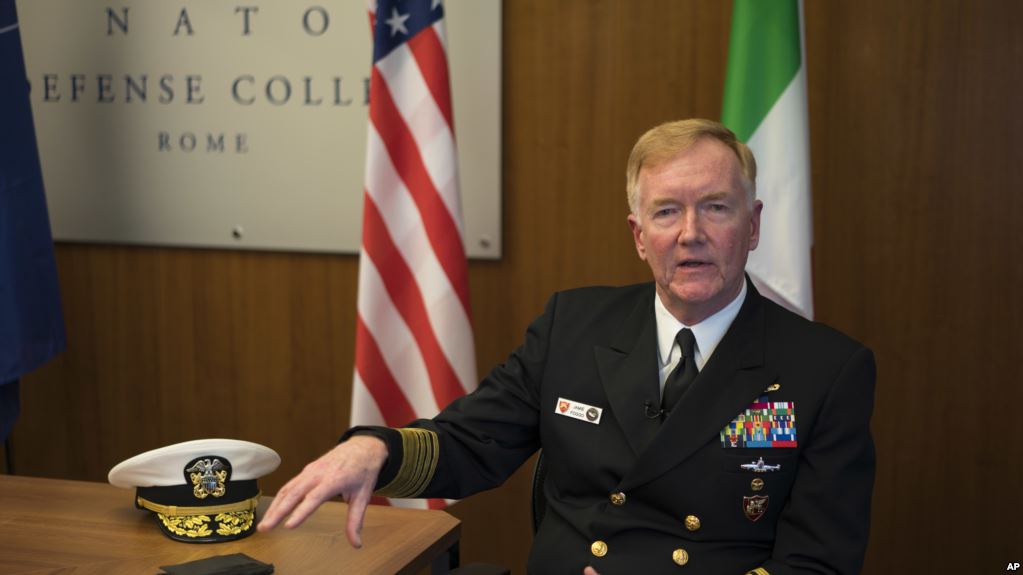 Nato has a strong presence in Kosovo and it is ready to respond if necessary. This was declared by the US admiral, James Foggo, commander of the NATO force in Naples in a news conference in Kosovo.
"KFOR is strong and we are not expecting to see any problems in the short or medium term", Nato's commander said.
Admiral Foggo also said that the idea of dividing Kosovo ethnically, an idea launched by Serbia in the last phase of talks with Kosovo, needs to be given a solution through dialogue between the two sides. The proposal of the Serbs to divide Kosovo has been dismissed by the president of Kosovo, Hashim Thaci.
President Thaci will meet the Serb president, Aleksandar Vucic in Brussels after the summer, to continue the dialogue between the two countries. /ibna/