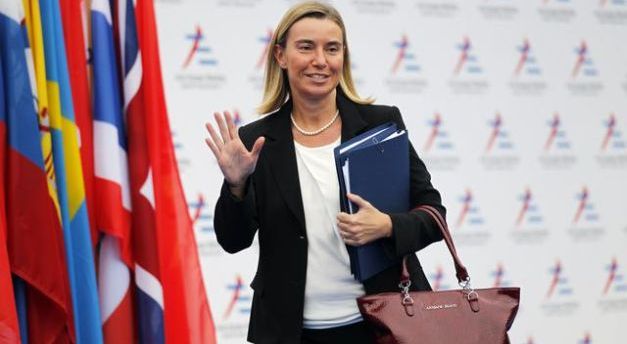 The dense fog over Sarajevo International Airport prevented on Thursday the plane with EU High Representative for Foreign Affairs and Security policy/Vice President of the European Commission, Federica Mogherini, to land in scheduled visit to BiH.
Mogherini expressed the hope that the visit would be rescheduled in short time and that she will have the opportunity to meet BiH highest officials. She was waiting in Montenegro while the plane was cruising over BiH in an attempt to land and in the end the whole event and meetings were put aside to wait for better time. Symbolically, it can be said that EU was not able to come to BiH, even though the state was waiting for it. BiH Council of Ministers Chairman, Denis Zvizdic, said that Mogherini brings the very important message that the door of the European Union  is open for BiH.
"At the moment, BiH is recording the best economic results and parameters in the region. The potential of BiH are such that BiH spirit, the spirit of independence and multicultural and multi-religious approach on a building of our society, won and overcame all those who wanted to overcome BiH or disintegrate it", Zvizdic stressed commenting this important visit.
Mogherini, in the op-ed published in several newspaper, said that BiH took advantage of the new EU initiative.
"BiH has taken forward the key reforms and applied for EU membership, breaking a stalemate hindering the country's progress on the path towards European integration.
Two decades after the last wars, the region is more stable and democratic than ever before. Yet regional stability and growth are still fragile achievements. Political disputes have often prevailed on the pursuit of the citizens' interests. The promise of better living conditions has not always been followed by real and perceivable progress. A complex international environment – with new challenges arising, a slow economic recovery and a shifting global balance of power – has put even more pressure on a fragile region. At times, we had the impression that peace itself could not be taken for granted", Mogherini said on her part.
She emphasized that a cooperative dynamic inside BiH will be essential not just to advance the application process, but to make the country capable of delivering on its citizens' needs. But, the situation on the ground, under the Sarajevo fog, is different than that. Three members of BiH Presidency were not able to agree the unified answer to International Court of Justice about the validity of accreditation for Sakib Softic to represent the state in the case of review of judgement in case BiH against Serbia and Montenegro for genocide. Since there is no unified standpoint about it, they decided to send three letters to Court to express separate opinions on this matter.
It is interesting that BiH Presidency Chairman's, Mladen Ivanic, envoy delivered the letter right after the session, which means that the letter had already been written, awaiting confirmation.
As such, it is possible to say that Mogherini will visit BiH at some point but the clouds over Sarajevo will remain there for much longer./IBNA