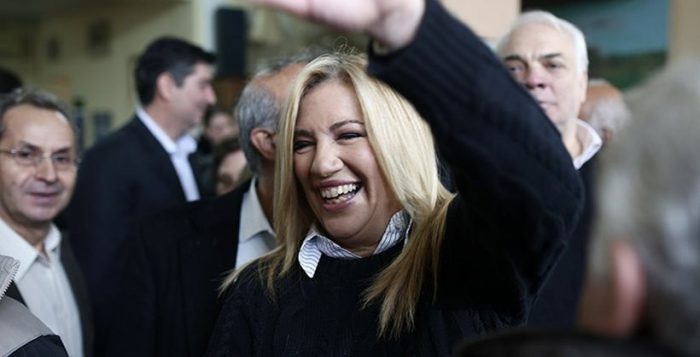 By a clear margin and around 60%, against 40% of Nikos Androulakis, Fofi Gennimata is the winner of the elections for the leadership of the centre-left party about to be created.
The result was announced by the president of the Independent Committee on Procedures and Ethics, Professor Nikos Alivazatos and concerned 35% of the votes as the ANA-MPA reports.
Alivazatos said "we should consider Gennimata as the winner".
Until now, Gennimata is ahead of Androulakis across Greece, except for Crete, with the latter having received a great percentage of the votes also in Attica.
According to Alivizatos, there was a 26% abstention rate on the total of 210,500 voters who cast their ballot last Sunday for the election's first round.The newly elected leader, Fofi Gennimata, announced her plans for a founding conference of the future party, sometime next year (2018) without specifying the date yet…/IBNA