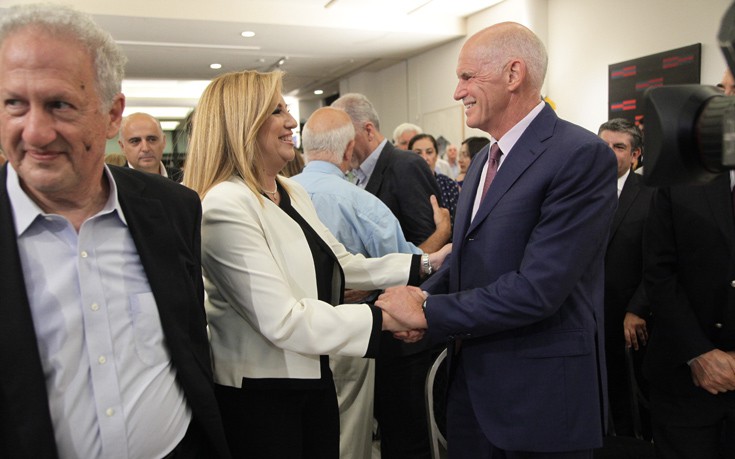 Athens, June 23, 2016/Independent Balkan News Agency
By Spiros Sideris
Message of unity of PASOK and the wider progressive faction sent Fofi Gennimata with her speech at the event of ISTAME for the 20 years from the death of Andreas Papandreou, which took place yesterday evening in Athinaida.
In the presence of Kostas Simitis and George Papandreou, who responded to the call and came together with Dimitris Reppas, Philip Sahinidis and the secretary of Socialist International, L. Ayala, as well as historical members (Kostas Laliotis) and former and current MPs, the president PASOK emphasized that the legacy of Andreas Papandreou requires: "…first and foremost to be worthy of his legacy.
To strive to give the right answers to the challenges of our times, who he predicted with so much insight.
And we must do it now.
Not "just kick the can" further and load the burdens to future generations that do not even vote. This is demagogic populism.
For the democratic party, the party of responsibility, there is only one road. It the one that first opened its leader Andreas Papandreou.
The road of change and progressive democratic reforms".
Mrs Gennimata stressed that what's needed today is "guided by the legacy of Andreas Papandreou's ideas and the experience we have accumulated over the course of time, the best thing we can do to honor his memory is political action" .
Fofi Gennimata filed a five-point proposal with which the democratic party should give a battle, as she said, to return the country to growth with social cohesion.
Evangelos Venizelos did not attend the gathering, but informed Fofi Gennimata with a letter that he is in Strasbourg to participate in the Parliamentary Assembly of the Council of Europe.
A message of unity was also sent by the former President of the Republic Karolos Papoulias.