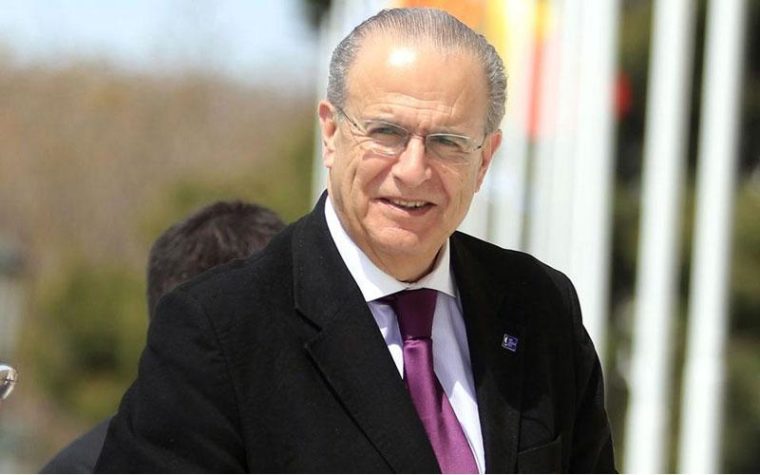 The Minister of Foreign Affairs, Mr Ioannis Kasoulides, had on Monday, 20 March 2017, in Washington, a meeting with the US Under Secretary of State for Political Affairs, Mr Thomas Shannon. This was the first meeting with a newly-appointed official of the State Department of the new American Government.
During the meeting, the two officials reviewed the multilateral cooperation between Cyprus and the USA, especially as regards the issue of security and the efforts to address regional asymmetrical threats, underlining the role of Cyprus in the Eastern Mediterranean. Also, Minister Kasoulides focused on the perspective for further American investments in Cyprus in various areas, beyond the field of energy, in which American companies are already active.
Moreover, views were exchanged on the Cyprus problem, because of the involvement Mr Shannon is expected to have, on behalf of the US State Department. Referring to the current interruption of the talks, Mr Kasoulides reiterated the readiness of President Anastasiades for their resumption, highlighting that Mr Akinci should be encouraged to return to the negotiations. Furthermore, the issues of Security and Guarantees were discussed. Mr Shannon expressed the readiness of the American side to contribute in resuming the talks, as well as in their successful completion.
Then, views were exchanged on the energy perspectives within the Cyprus EEZ, an issue of special interest for the American side.
Mr Kasoulides addressed an invitation to Mr Shannon to visit Cyprus. The US official accepted the invitation.
On Wednesday, 22 March 2017, the Minister of Foreign Affairs will participate in the 2nd Ministerial Meeting of the Global Coalition against Daesh, to be held at the US State Department, with the participation of Foreign Ministers and representatives of 68 states and international organizations./IBNA