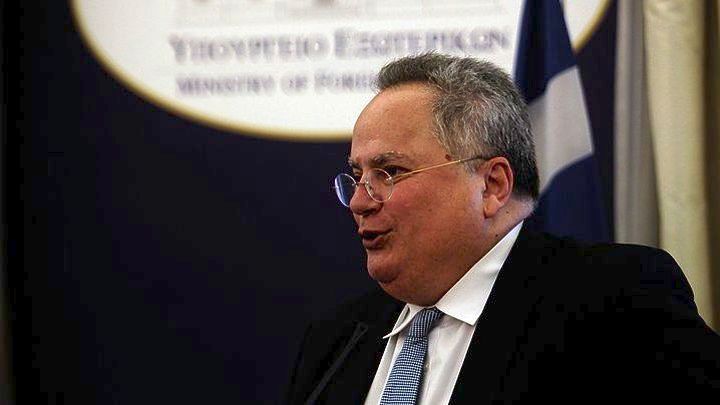 Judging things by "what really happened", the Greek minister of Foreign Affairs, Nikos Kotzias characterised the visit of the Turkish president to Greece, as "successful". Replying to an IBNA question which was asked during the joint presser the minister held with his Armenian counterpart, Eduard Nalbandyan, regrading the final assessment of the recent visit, Kotzias said that the (Greek) opposition evaluated it at the wrong timing: "According to the opposition it was all about a visit they saw as unsuccessful before it eve began, while we believe it was a successful one. They evaluated a situation before it even happened whereas we (waited) and managed to make the right assessment". The Greek official added that it was "a visit that went exactly according to schedule, contrary to what had happened in 2004, when Erdogan had got out of the set time frame by four hours", taking sideswipes at the opposition.
"It was a successful visit because the President and the Premier of Greece spoke openly and frankly, estimating that President Erdogan had a better understanding of the Greek positions and, to a great extent, he took them into consideration," said Kotzias.
Also, "the visit was successful because we defrosted communication and discussion channels which were important after the attempted coup in Turkey". The Greek FM went on to explain that, right now a series of meetings is underway, with the first one by minister Mouzalas who will visit Turkey and the meeting of the two governments in the coming February.
"We should not deal with neighbourly relations emotionally burdened", explained the Foreign minister, stressing that it is really important to make our neighbour interested in a positive agenda and 'push' him towards the direction we want so that we can create better conditions for solving existing problems. "When there problems, they have to be discussed and solved, they are not there so as to be looked at or make us sad and (ready to) make accusations. This could be done by journalists but not by politicians", said the minister.
When asked about what the Turkish premier said at the country's parliament yesterday, regarding the occupation by Greece of 16 Aegean islands, Kotzias underlined that a certain explanation is needed on the "controversial" statements of Yildirim, since it would be good for some people to be careful when talking of particular matters. In this framework, Greece's official said that, Turkey's PM did not say things as they are presented but, instead, what he did was to reply to the Kemal-supportive opposition, that criticises the Turkish government for having let Greece occupy 16 islands in recent years, saying that this is totally baseless…/IBNA
Photo: ANA-MPA