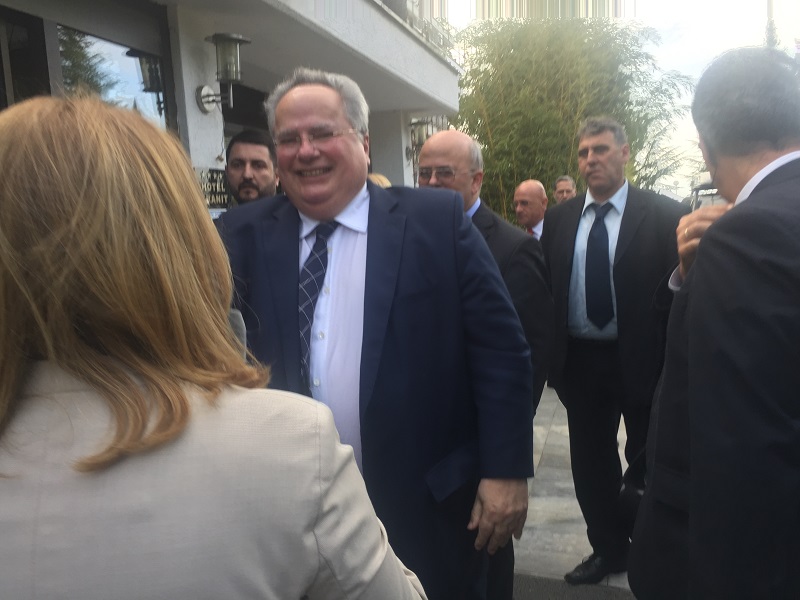 Greek Foreign Minister  Nikos Kotzias arrived in Ohrid this afternoon. Tonight he will have a working dinner with his counterpart and host Nikola Dimitrov at one of the famous Ohrid restaurants in the city center.
The main talks between the two ministers begin tomorrow morning at Villa Ohrid. The meeting is covered by 60 accredited journalists from fYROMacedonia and Greece who expect after the meeting ministers to announce whether and what kind of progress has been made in the name talks.
Earlier, fYROMacedonian Foreign Minister Nikola Dimitrov said that he expects progress in resolving the name issue at the meeting tomorrow with his Greek counterpart Nikos Kotzias in Ohrid.