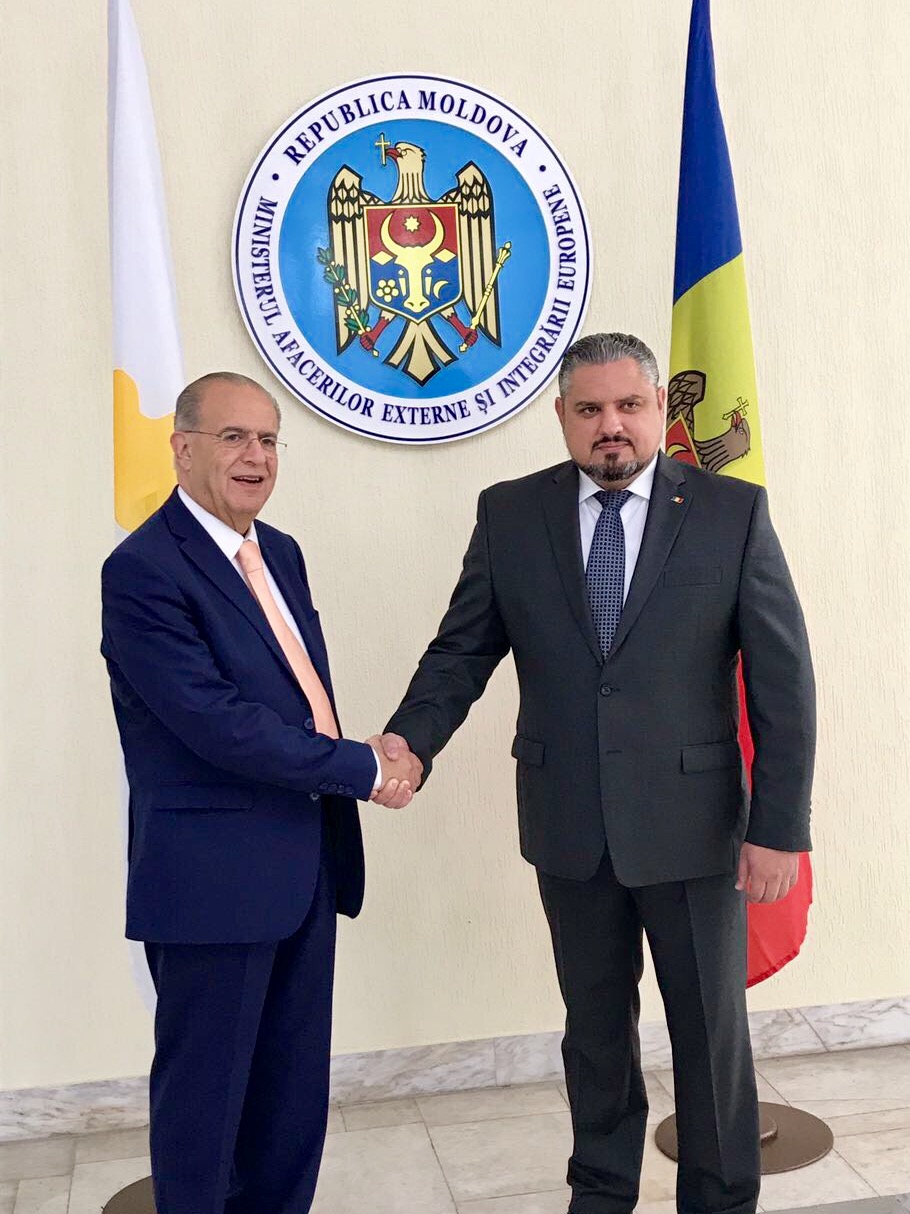 The Minister of Foreign Affairs Ioannis Kasoulides visited Moldova today on a working visit to the country.
The Minister's schedule included a meeting with his counterpart the Minister of Foreign Affairs of Moldova, Andrei Galbur, with whom he discussed bilateral and international issues. He also met with the Prime Minister of the country, Pavel Filip, the President of the Republic of Moldova, Igor Dodon. Foreign Minister Kasoulides finally met with the Speaker of the Moldovan Parliament, Andrian Candu.
The agenda of the discussions included a wide review of the framework of bilateral relations of the two countries, a briefing by Foreign Minister Kasoulides on the latest developments regarding the Cyprus question and the recovery of the Cyprus economy from the recent financial crisis. Minister Kasoulides had the chance to be briefed by his interlocutors on a wide range of issues concerning the political life of Moldova. Other dominant regional issues of mutual national interest were also discussed.
The discussions also focused also on the current status and the future of the relations of Moldova with the European Union, within the framework of the Eastern Partnership./IBNA
Photos: pio.gov.cy