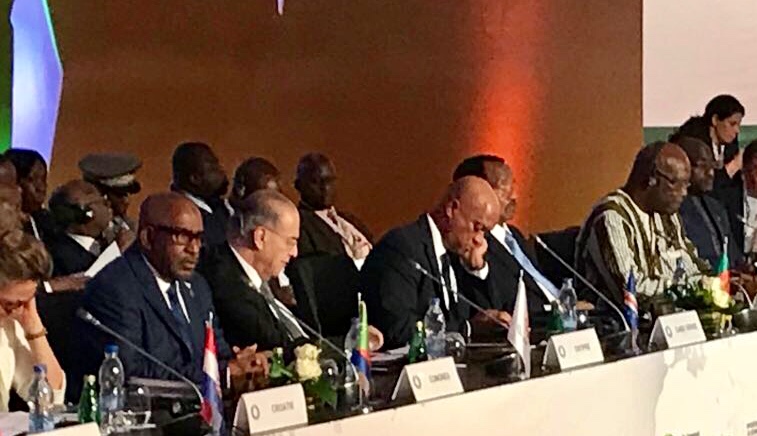 The Minister of Foreign Affairs, Ioannis Kasoulides, participated in the 5th African Union (AU) – European Union (EU) Summit, which was held on 29-30 November 2017, in Abidjan, Cote d'Ivoire.
The theme of the AU-EU Summit was "Investing in Youth for a Sustainable Future", where ideas on the priorities of the two partners for the period 2018-2010 were exchanged, with a view to building a better future for youth. The discussion focused on investment, education and training, mobility and migration, peace and security, and governance. The AU-EU Summit adopted a Declaration for the youth. It also adopted joint projects, promoting the achievement of its objectives.
Minister Kasoulides, in his speech on "Peace and Security", highlighted, inter alia, the fact that development in Africa is only possible under conditions of peace and security. Education, he further mentioned, constitutes a tool toward safe employment and creation of jobs for youth, which are incompatible with instability, terrorism, radicalisation, and even worse, with civil wars.
The Cypriot PM also stressed the importance of policies, such as good governance, fighting the effects of climate change, finding solutions on water supply, the implementation of the UN Development Goals and finally, the joint management of migration, which are conducive to peace and security. Peace and security in Africa, he noted, must be Africa-owned, Africa-led and Africa-implemented, pointing out that in this endeavour, the European Union can help with expertise, where it is called for and is needed./IBNA