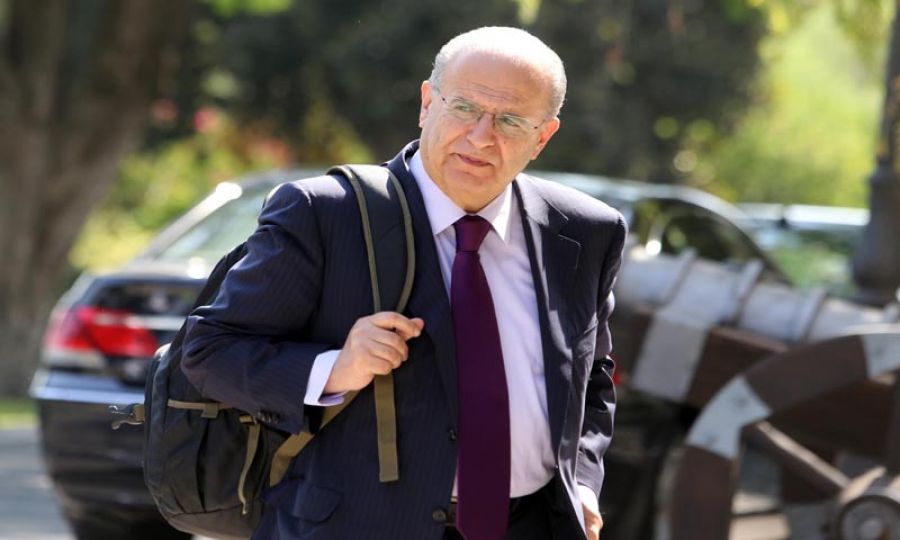 The Minister of Foreign Affairs, Ioannis Kasoulides, held yesterday, 8 October, an official visit to Kuwait, upon invitation by the First Deputy Prime Minister and Minister of Foreign Affairs of Kuwait, Sheikh Sabah Al- Khaled Al-Hamad Al-Sabah. During the formal deliberations, an extensive discussion on regional issues was held and a consensus of views on international legality and the importance of peaceful dispute resolution was established. Minister Kasoulides made special mention to Kuwait's initiative to ease tensions with Qatar, while stressing the need to maintain Iraq's territorial integrity.
Minister Kasoulides also briefed his counterpart on the latest developments on the Cyprus problem in view also of Kuwait's presence in the UN Security Council as a non-permanent member as of 1 January 2018.
On bilateral relations, the range of bilateral agreements aimed at facilitating and promoting relations and contacts between the two countries was reviewed, with special reference being made to the importance of operating a direct air link. A Memorandum of Cooperation in the field of Energy and a protocol that implements the Cyprus-Kuwait Tourism Agreement were also signed.
The Minister was also received by the Emir of the State of Kuwait, Sheikh Sabah Al-Ahmad Al- Sabah. The Emir praised the two countries' historical relations, making special mention to Cyprus' support for Kuwait during the Iraqi invasion and of Kuwait's readiness to invest in strategic projects in Cyprus.
It is noted that, in the evening, a reception was held to celebrate the 57th anniversary of the Independence of the Republic of Cyprus and the 50th anniversary of the establishment of diplomatic relations between Cyprus and Kuwait, in the presence of the Foreign Minister of Kuwait and other high-ranking officials of the country and the Diplomatic Corps.
Minister Kasoulides, today, will travel to Jordan for contacts with his Jordanian counterpart./IBNA