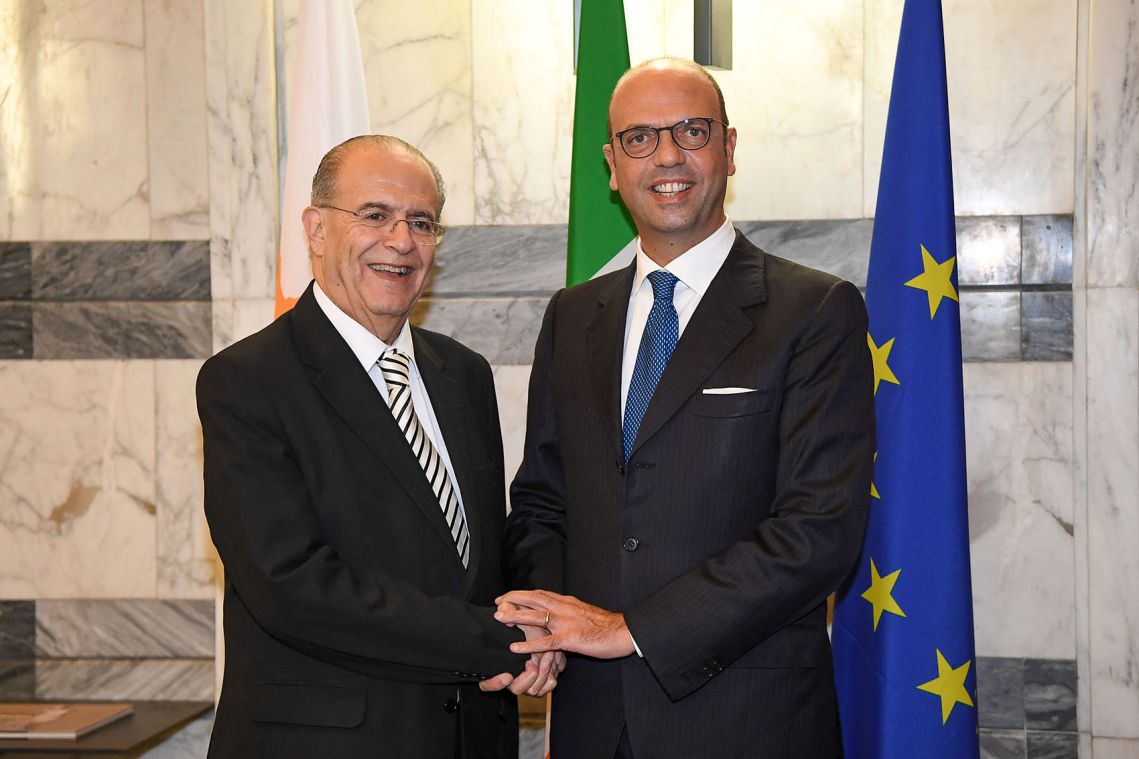 Cypriot Minister of Foreign Affairs, Ioannis Kasoulides, held yesterday a meeting in Rome with the Minister of Foreign Affairs and International Cooperation of Italy, Angelino Alfano.
Minister Kasoulides briefed his Italian counterpart on the new unacceptable actions of the occupation regime and Turkey to prevent the transfer of humanitarian aid to the enclaved and called for Italy's support as a non-permanent member of the Security Council for the renewal of UNFICYP's terms of reference.
At the meeting, the extraordinary bilateral relations were also reviewed and ways of further upgrading them were discussed with a focus on energy issues. At the same time, views on the possibilities of cooperation in the areas of defense, trade and investment were exchanged.
In addition, special mention was given to the excellent cooperation between Cyprus and Italy in the framework of the informal MED7 group for the promotion of the Mediterranean countries in the EU and the solid support of Cyprus in Italy's solidarity request on migration.
Finally, the Foreign Minister referred to Cyprus' positions on EU-Turkey relations, noting that we cannot agree either to the upgrading of the EU-Turkey customs union or to the liberalization of visas for Turkish citizens until Turkey has fulfilled all its obligations against all member states, including Cyprus./IBNA
Photo: pio.gov.cy