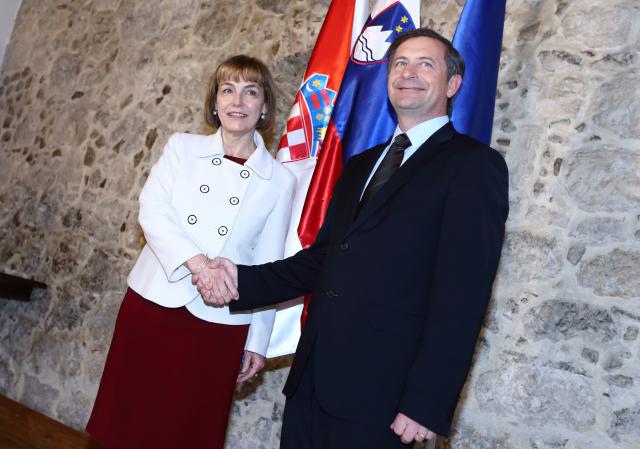 Foreign Minister Karl Erjavec said after informal talks with Croatian counterpart Vesna Pusić in Brussels on Monday that their joint letter – starting the resolution of the LB bank issue as part of succession via the Bank for International Settlements (BIS) in Basel – would be ready in the first half of June.
After agreeing last month in principle to send the letter to BIS and to fellow former Yugoslav successor countries, the pair agreed today that the content of the letter be first coordinated with the two appointed experts on the issue on each side, France Arhar and Zdravko Rogić, Erjavec said.
He hopes Arhar and Rogić can already exchange views next week and estimates "that this letter could be sent in the first half of June".