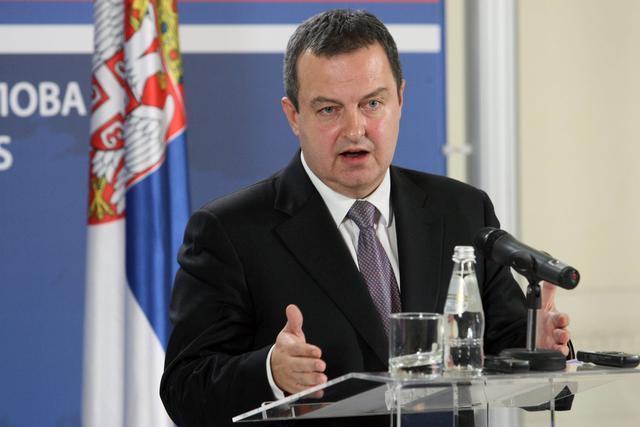 Foreign Minister Ivica Dacic says Serbia has nothing to do with the case of the arrest of Serbian citizens in Montenegro.
Among those arrested was the former commander of the Gendarmerie Bratislav Dikic.
The first deputy prime minister also stated it was the interest of the state to resolve this situation.
"We will work to protect the interests of our citizens abroad. The state of Serbia has nothing to do with all that, it is in our interest to resolve it," Dacic said told RTV, the public broadcaster in the province of Vojvodina.
He said that Serbia, in accordance with diplomatic practice, addressed the institutions in Montenegro, but he did not know the current status of Dikic on Thursday and whether "his movement is monitored."
"The last information I had was that he was seriously ill," said Dacic.
A group of 20 Serbian nationals were arrested on the eve of parliamentary elections in Montenegro last Sunday. Dikic is considered their organizer. According the accusations against them, the group was preparing an attack on the institutions in Montenegro and the kidnapping of Prime Minister Milo Djukanovic on election day./IBNA
Source: B92