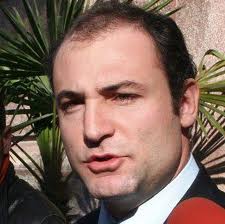 Skopje, April 29, 2013, by Naser Pajaziti-Upon the invitation of the Minister of FYRO Macedonia, Nikola Popeski, the Albanian Minister of Foreign Affairs, Aldo Bumçi will hold an official visit tomorrow in Macedonia.
During his stay in FYROM, Minister Bumçi will hold a meeting with his counterpart Poposki and the talks will focus on the relations between the two countries which mark the 20th anniversary of the establishment of diplomatic relations.
The two ministers are also expected to talk about issues that relate to economic cooperation and other processes of development and integration in our region, such as the Euro Atlantic perspective of the Western Balkan.
Tomorrow, Minister Bumçi will be meeting the President of FYROM, Mr. George Ivanov, speaker of Parliament, Mr. Trajko Veljanoski, the deputy Prime Minister for Euro Integration, Mr. Fatmir Besimi and during the afternoon, he will hold a visit in Tetovo, where he will have meetings with the chairman of BDI, Ali Ahmeti, chairman of PDSH, Menduh Thaçi, mayor of Tetovo, Teuta Arifi and the rector of the University of Tetotovo, Vullnet Ahmeti, after which he will hold a speech. /ibna/