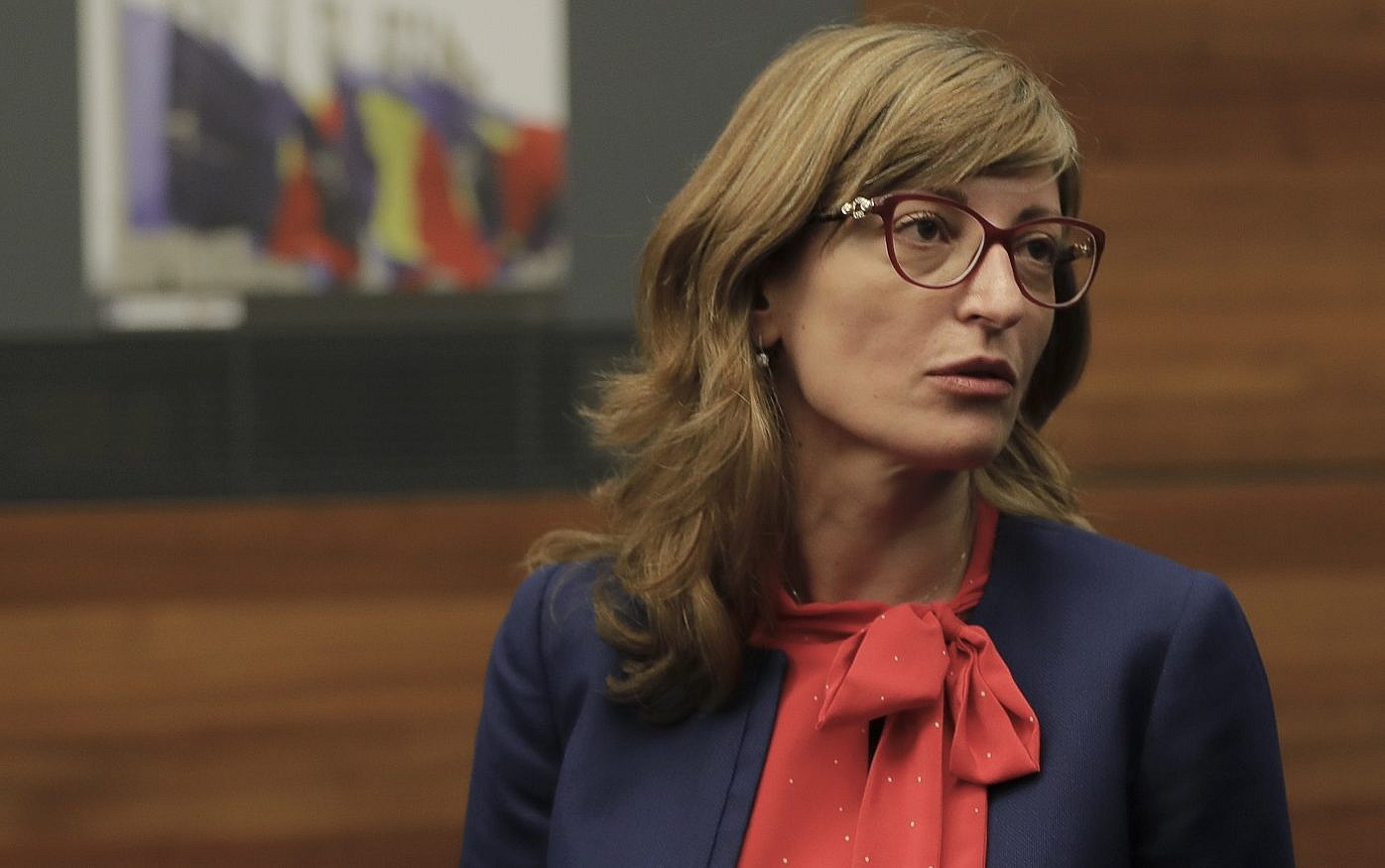 Bulgarian Foreign Minister Ekaterina Zaharieva said that she was convinced that the country's Presidency of the Council of the EU would be "remembered with the words future, opportunity and prosperity for the Balkans".
"We – the EU – achieved that because we are together," Zaharieva said at a plenary meeting in Sofia of the Conference of Parliamentary Committees for Union Affairs of Parliaments of the European Union (COSAC).
Zaharieva congratulated her counterpart from Skopje, Nikola Dimitrov, who took part in the forum, on the name deal signed on June 17 with Greece.
Dimitrov said: "We have invested in a friendship with Greece in the future built on mutual understanding and mutual respect. To an extent we owe this to the support of our Bulgarian friends, the contacts and the leadership of Prime Minister Borissov and Minister Zaharieva".
Zaharieva noted that the EU is currently the largest trade partner and source of foreign investment for the Western Balkans.
"Over 76 per cent of the region's total trade is with the Union, and over 75 per cent of investments in the Western Balkans come from the EU," she said.
By comparison, Zaharieva pointed out that China, Russia and Turkey respectively represented 5.7 per cent, 4.8 per cent and 4.3 per cent of the total trade of the Western Balkan countries.
She said that more efforts are needed in terms of connectivity.
"That's why the first 15-year summit was on this topic. Connectivity not only physically, but between business, youth, scientists, security, cooperation in the fight against corruption," she said.
Zaharieva said that Bulgaria could be proud of being able to bring the European perspective of the Western Balkans high on the EU agenda.
She said that next week would be crucial for the future of the region.
"The General Affairs Council will meet on June 26. We hope there will be a decision to start membership talks with our friends in Skopje and our friends in Tirana."
Zaharieva said that, given the upcoming European elections and the formation of a new Parliament and Commission, the next real chance and opportunity for the countries in the region would be 2020.
She urged members of the national parliaments of the member states to support the integration process and not to be afraid. "The beginning does not mean an end to the negotiations. You will have new mechanisms for assistance and support, "she said.
Zaharieva reminded that two new chapters for Serbia and one for Montenegro will be opened.
Bosnia and Herzegovina managed to submit its questionnaire to the European Commission and to sign the treaty on demarcation of the border with Montenegro.
"We showed in the Balkans that we can solve our problems without pressure from outside. I am convinced that the speed will be maintained with the Austrian as well as during the Romanian and Croatian presidencies," Zaharieva said.
She noted that Croatia has already committed itself to organizing the next Western Balkans Summit in 2020…. / IBNA