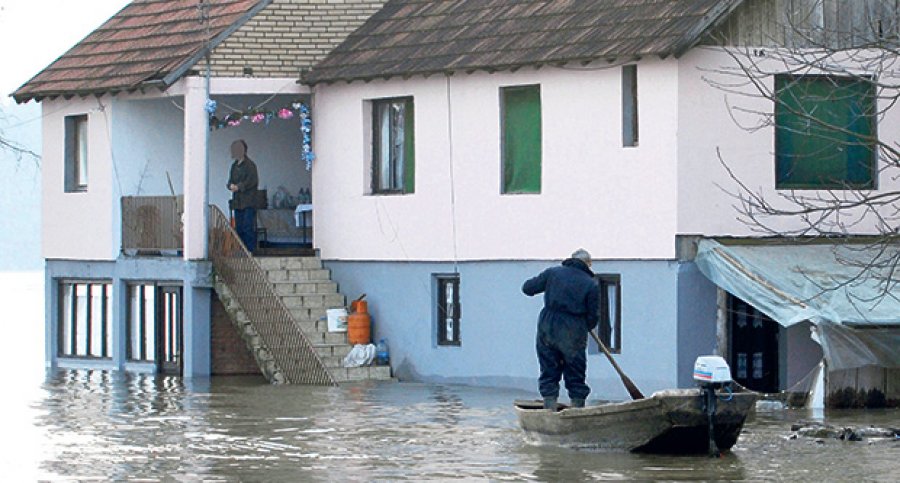 By Milos Mitrovic – Belgrade
Nonchalance, insufficient coordination among institutions, poor performance of both certain public enterprises and especially the part of local administration were the cause emergency situation has been anew declared last week in the municipalities faced with floods, Serbian Headquarters for emergency situation headed by Prime Minister Ivica Dacic conveyed. The body recalled that this municipalities have been already flooded with emergency situation declaring in the past.
The flood left thousands of people without water and power supply; at least 440 families have been evacuated. Emergency situation has been declared in eleven municipalities in western, central and eastern Serbia, but there have been no casualties.
The government stated it would do "everything possible" in order to improve the situation; however, "appeal and rebuke go to local administration". Prime Minister Dacic said that some municipalities have been investing in illegal settlements and fields protection rather than urban neighborhoods.
"We cannot rein the whole course of the river… Local administration should encourage people to do it", Dacic said.
"How is it possible the same thing to happen in the same municipalities three times", Defense Minister Nebojsa Rodic said at Headquarters session on Sunday adding that the amount of the damage is to be calculated.
Rodic commented he expects government to pay the damage, although municipalities have received the money for floods protection.
Nonetheless, transport and construction ministers said they "can understand" local administration. "Their budgets are barely sufficient for the basic needs, and we have to focus our attention to this areas", construction minister Aleksandar Antic rendered stressing that floods have affected the poorest municipalities.
The experts suggest attention to municipalities in south-eastern part of Serbia for snow melting that will lead to water level increase in days to come.