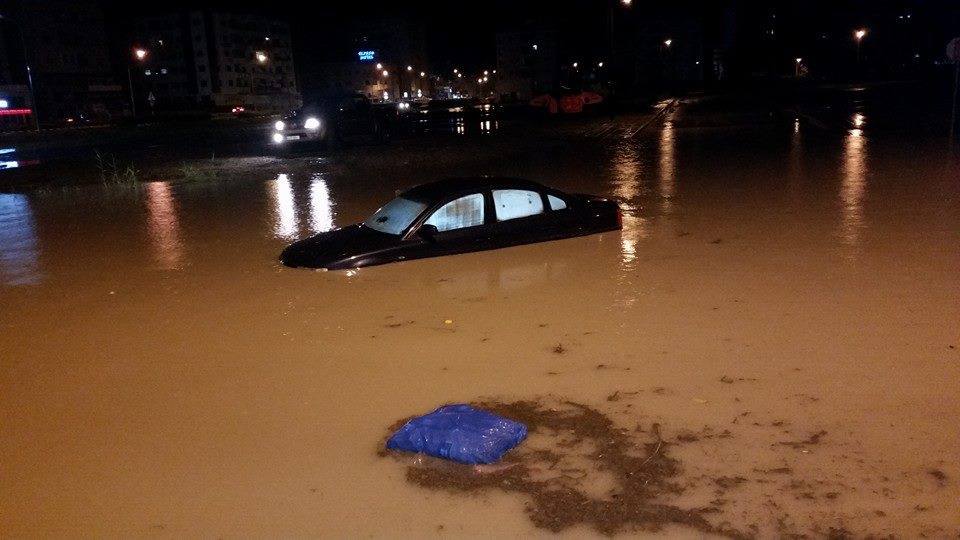 Nicosia, December 16, 2014/ Independent Balkan News Agency
By Kyriacos Kyriacou
Heavy rain during the weekend has flooded many areas in Larnaca, Cyprus especially near the river Tremythos and Kamares.
Larnaca mayor Andreas Louroudjiatis said that around 100 houses and business establishments have been flooded in Larnaca and 50 in Aradippou.
Lisa Kemidji, spokeswoman of the fire service said they received more than 200 calls for help, even after the weather conditions improved, mainly to pump water from flooded houses and basements.
Police reports say that around 20 people, including children, were rescued from cars that were trapped in the water.
Interior Minister Socratis Hasikos said on Monday that those hit by the Larnaca floods over the weekend will be compensated before the end of the year.
Hasikos said that his ministry would first concentrate on supporting everyone affected and then they would investigate what went wrong.
Around 60 people are temporary staying in hotels until the water is pumped and the mud is cleaned said Hasikos.
Poor town planning which allowed houses to be built by rivers, and the failure to build a proper sewerage system have been blamed for the extent of the flooding caused by the weekend's heavy rains.