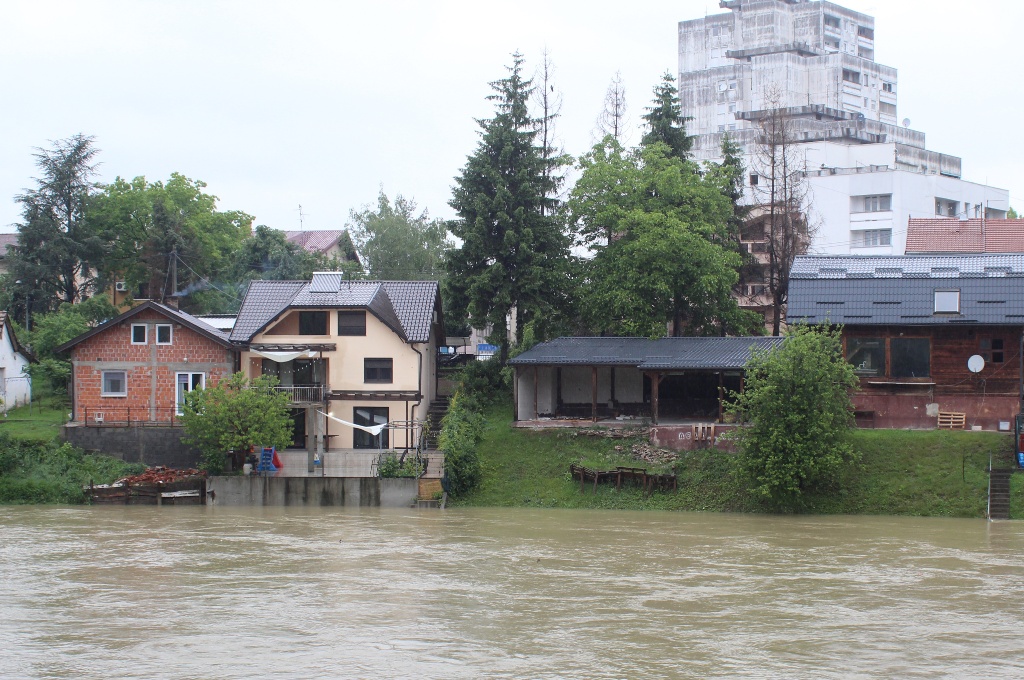 The six years old boy is the first and, for now, only victim of the severe floods that plague Bosnia and Herzegovina in last 24 hours.
The boy was riding his bike over the old, wooden bridge in the village near city of Žepče, in the central part of the state. He lost control and fell from the bridge into the water. His mother saw what happened and jumped into the creek in an attempt to save the child, but she was not able to find him in the muddy water. Villagers who noticed the boy in the water followed him for some time and then his body disappeared into the stream. Up to now, the search of the police, relatives and villagers was not successful.
Rain that has been falling for days has caused the water to rise in almost all rivers in the central and northern parts of the country. The night between Monday and Tuesday for people who live near rivers in dozens of cities, was sleepless. They tried to evacuate everything from the lower parts of their homes to higher points. In the Doboj Jug municipality, the evacuation of all citizens was ordered, but many of them refused to leave their homes. Many roads are closed due to floods or landslides.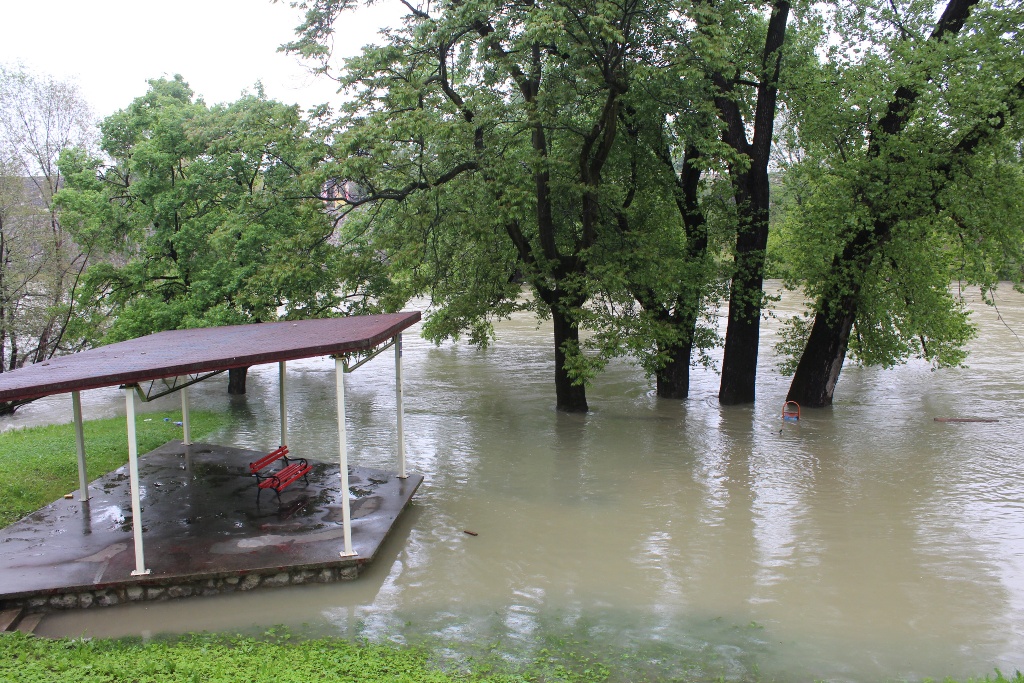 Cities like Maglaj, Žepče, Doboj, Banja Luka and many others remember the floods five years ago, when many lives were lost and the material damage was measured in billions of euros. The international community helped the reconstruction and some of these programs are still ongoing. Now, BiH is faced with a new problem that is not able to solve by itself. Again, the help of international organizations would be more than welcomed.
This time around however, the situation is a bit easier than in 2014 as the floods did not strike such a wide area. The water, in the majority of the cases was stopped just before reaching the houses and the damage on properties is not as big as before. Just a day ago, officials announced that the situation is not worrying and cities are ready to defend themselves against floods. Most of them, in further announcements, said that the flood can strike and that citizens must be ready to defend their homes, together with the firefighters, public protection members and neighbours.
As of Tuesday afternoon, the rivers in all parts of the state started to decrease but the rainfall continues. Citizens in endangered areas, appears will have another sleepless night./ibna