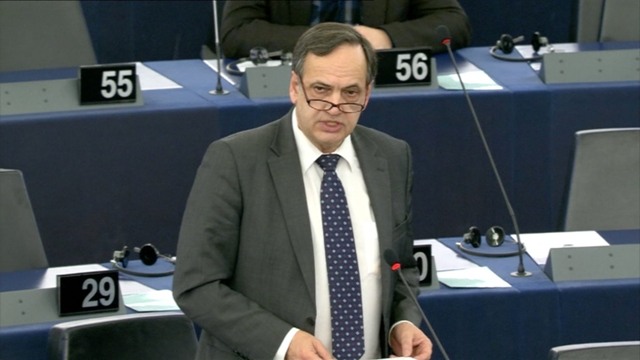 The claims of the Greek MEP who said that Albania is a country where human rights are violated and where territorial claims are made against neighbors, were rejected
Tirana, 17 February 2016/Independent Balkan News Agency
The Foreign Committee of the European Parliament has analyzed the annual report of MEP Knut Fleckenstein, presented on Tuesday afternoon.
The members of this Committee have considered Albania's progress as positive, like the US State Secretary John Kerry did a few days ago from Tirana, by saying that the country is moving in the right direction and the reforms are positive.
The MEPs praised the work being done with the reforms, while reminding the country that it should deliver the key priorities to open the accession talks.
The annual document drafted by Fleckenstein states that accession talks with Albania must be opened.
The discussions, which in general were in favor of the report, were also in favor of monitoring a possible process of opening accession talks, depending mainly on the reform in the justice system.
The claims of the Greek MEP who said that Albania is a country where human rights are violated and where territorial claims are made against neighbors, were rejected.
Mr. Fleckenstein says that he hopes that his report will receive great support in votes. /ibna/