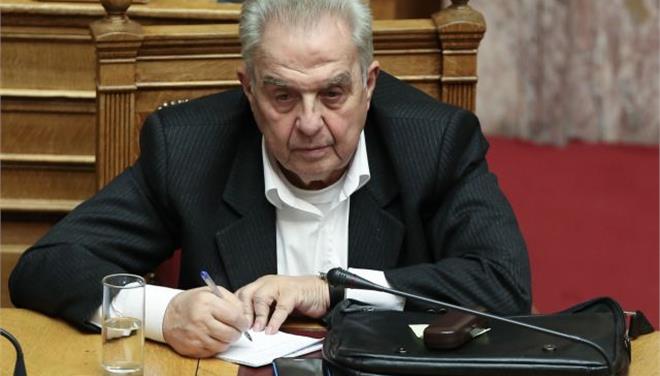 Athens, April 16, 2015/ Independent Balkan News Agency
By Spiros Sideris
"There is no way the partners will not back down. If Greece leaves the Eurozone, it will cost them a lot […] The issue is to agree, and not whether the deal will go back a week", said Wednesday the Minister of State for Coordination of Government Project, Alekos Flabouraris.
Speaking on ANT1 television, he added that the partners have not officially told the Greek government that the 26 proposals it has submitted Athens do not contain a fair compromise.
Flabouraris also stressed that the mandate given to the government by the Greek people is to find a solution within the euro, with an honorable compromise.
Responding on the criticism against the government for delay the negotiations, Flabouraris said: "They tell us: 'you are delaying, you don't sign'. Sign what? Reductions in wages and pensions? Or collective redundancies?".
As regards with the scenarios for early polls, Alekos Flabouraris told ANT1 television that early election would have no meaning, but left open the possibility of a referendum: "In historical decisions it does not hurt to ask the Greek people".
"Snap election will have no meaning. They took place two months ago, we received a specific mandate, this is the mandate we will implement. Election is not needed", he noted, adding: "I reject such a scenario one hundred percent".
SYRIZA MEP Dimitris Papadimoulis also took position on the issue saying that the "election-trap" is what Bild wants and not the Greek people, while in terms of the negotiation he says: "Negotiation-solution without new deficits 'outside', rupture with corruption and pathologies 'inside'".
Optimistic of the possibility of reaching an agreement with the partners, even in the Eurogroup of April 24, appeared in the Guardian the Deputy Minister of International Economic Relations Euclidis Tsakalotos.
Tsakalotos also stated that the government is inexperienced, but that the criticism is unfair.