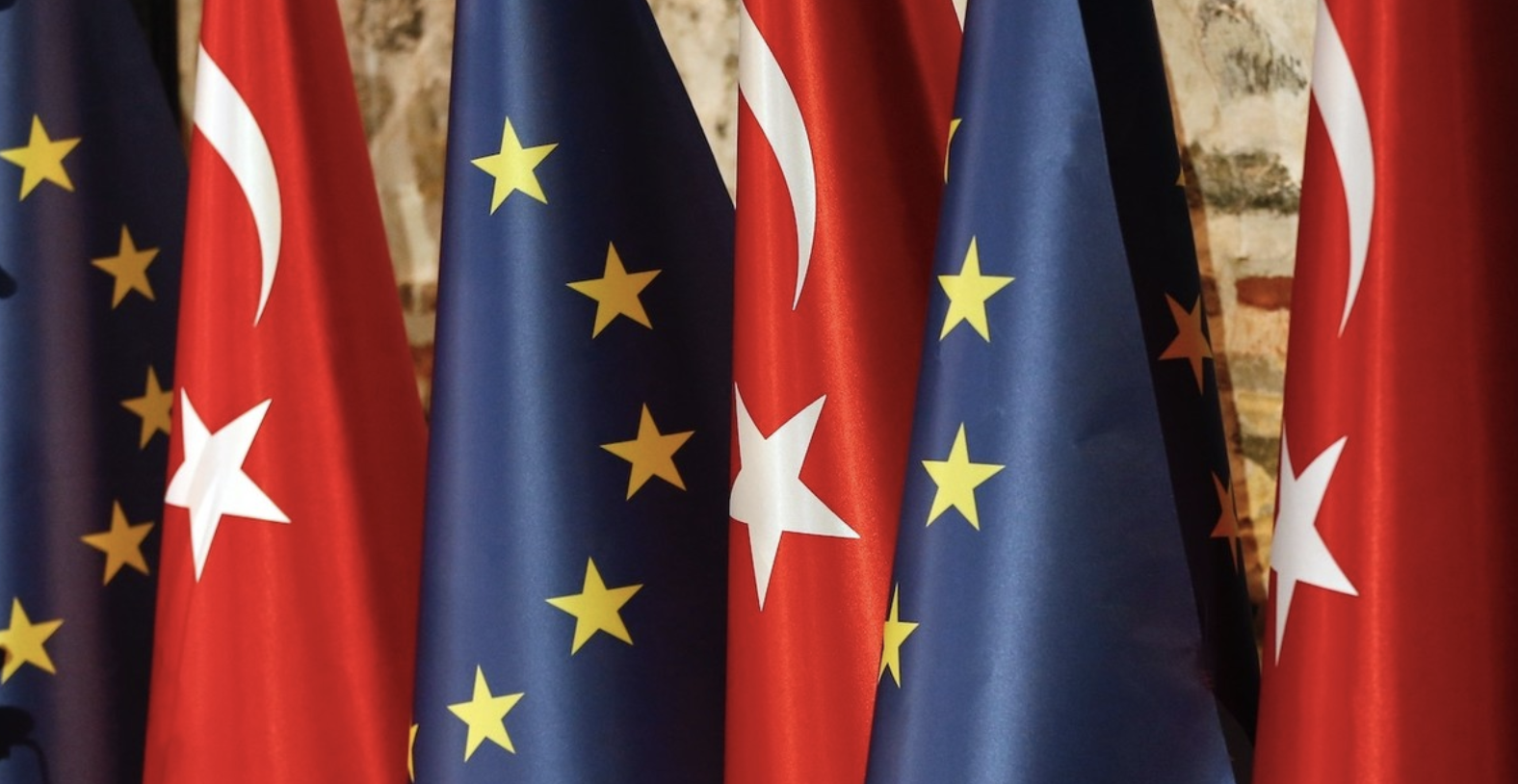 Today marks 5 years since the EU-Turkey Joint Declaration agreed on March 18, 2016 and the need for its review and renewal seems like a one-way road. At least that is what the Turkish side wants, which argues that the situation has changed considerably since the period when the Euro-Turkish joint declaration was signed.
This was also stressed by Turkish Foreign Minister Mevlut Cavusoglu in a joint interview with Anadolu Agency and State Television TRT.
"We have sent them our proposal, the draft of our road map. We are now waiting for answers from them", Çavuşoğlu said, adding that the decision was made with EU Council President Charles Michel to work on a roadmap for Turkey-EU relations. He went on to explain that this map includes the updating of known issues in line with current reality. Çavuşoğlu stressed on the one hand that the positive climate is important for Turkey-EU relations, but on the other hand that Turkey has specific expectations from the EU, such as updating the Customs Union, visa liberalization, updating the agreement on immigration and the fight against terrorism.
EU High Representative for Foreign Affairs and Security Policy Josep Borrell told a news conference on Monday that it was in the Union's interest to support Turkey's efforts to host refugees and stop illegal immigration, adding that The EU will seek to renew the 2016 immigration agreement with Turkey.
EU Member States and institutions should first discuss with each other and then with Turkey the renewal of the commitment that ended on March 18, 2016, Borrell noted.
The agreement "has been widely criticized", but has yielded tangible results. "This has led to a significant reduction in loss of life, a reduction in illegal crossings and an improvement in the situation of refugees and migrants in Turkey", Borrell said.
The EU foreign policy chief also stressed that the refugees are still in Turkey and "continue to need our support".
The Union's future relationship with Turkey will be based in part on the renewed agreement, he said, adding that "it is in our common interest" to "prevent illegal immigration, avoid loss of life" and "help Turkey support the burden of hospitality for such a large number of people in its territory".
Berlin considers the EU-Turkey agreement a success
The EU-Turkey agreement signed five years ago is a success, according to the German federal government. "This agreement aims to limit immigration to Greece, through Turkey. "Both sides have respected the agreement and implemented it together", Deputy Government Spokeswoman Ulrike Demmer said in Berlin on Wednesday.
Demmer also said that the "deadly business model" of traffickers in the Aegean had been effectively combated. The number of people entering Greece illegally has decreased significantly, as has the number of deaths in the Aegean.
Demmer recalled that Turkey has received 3.6 million refugees from Syria, whom it cares for with EU support. "Turkey deserves great recognition for this", she said. In this case, the country proved to be a "very reliable partner". Thanks to EU financial support, the situation of migrants welcomed by the country has significantly improved.
More than 1.8 million people received support for their daily living, 660,000 children were able to attend school, and more than 14 million medical visits have already taken place. "So this is a very good investment of funds", Demmer said.
The EU and Turkey, a major transit country, signed the agreement on March 18, 2016, under pressure from a large influx of refugees.
The agreement stipulates, among other things, that Turkey is taking action against illegal immigration to the EU and that Greece may repatriate migrants who have entered the Aegean islands illegally.
In return, the EU takes on a Syrian refugee from Turkey for every Syrian who returns and supports the country financially in caring for refugees.
Critics point out that Greece is overloaded with the care of people arriving in the Aegean islands. There are camps there, where migrants still live partly in miserable conditions. The infamous Moria camp on Lesvos was destroyed by fire in September 2020./ibna