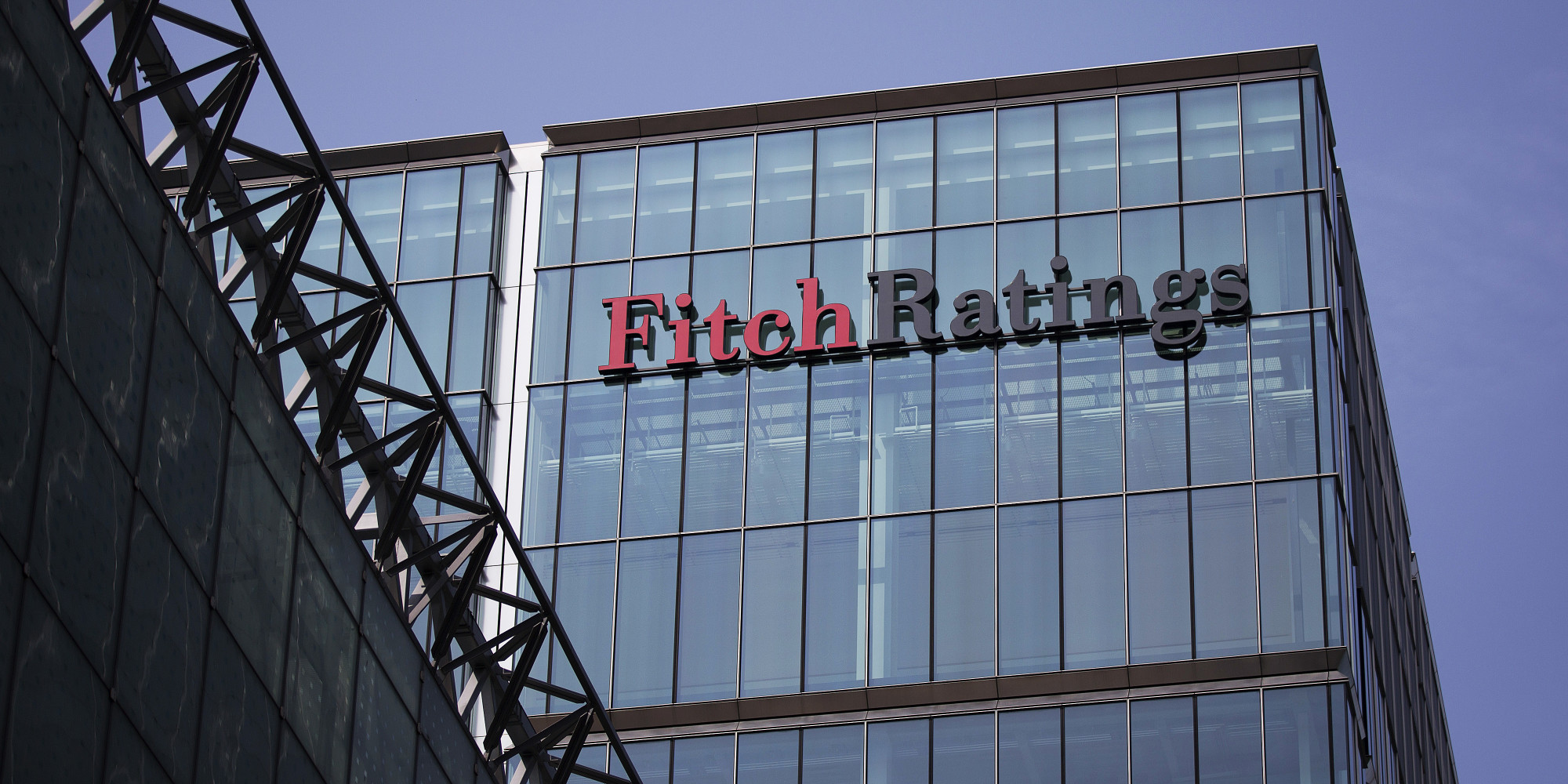 Fitch Ratings upgraded on Friday Greece's Long-Term Foreign-Currency Issuer Default Ratings (IDR) to "B-" from "CCC", with a "positive" outlook,based on its view that the country's third adjustment program review will be completed without creating instability and that the Eurogroup will grant debt relief in 2018.
The full rating report follows below:
"Fitch believes that general government debt sustainability will steadily improve, underpinned by ongoing compliance with the terms of the European Stability Mechanism (ESM) program, and reduced political risk sustained GDP growth and additional fiscal measures legislated to take effect through 2020. The successful completion of the second review of Greece's ESM program reduces risks that the economic recovery will be undermined by a hit to confidence or by the government building up arrears with the private sector.
The Positive Outlook reflects Fitch's expectation that the third review of the adjustment program will be concluded without creating instability and that the Eurogroup will grant substantial debt relief to Greece in 2018. In its statement on 15 June 2017, the Eurogroup confirmed its commitment to implementing a set of debt relief measures aimed at keeping gross financing needs below 15% of GDP in the medium term and below 20% of GDP thereafter. This should support market confidence, which will help support post-program market access. In Fitch's view, the political backdrop has become more stable and the risk of any future government reversing policy measures adopted under the ESM program is limited.
The debt relief measures include restarting disbursement of profits on Greek bonds held by the ECB, partial early ESM refinancing of relatively expensive IMF loans, and further European Financial Stability Facility relief (interest rate caps, coupon deferrals, and maturity extensions).
Fitch notes that the Eurogroup has outlined plans to link debt relief measures to actual growth outcomes over the post-program period. In our view, this would be an important development as it increases confidence that the general government debt will remain on a sustainable path in the face of adverse growth shocks. European partners appear to be shifting the focus of Greece's future conditionality from strict fiscal targets towards restoring medium-term GDP growth.
Public finances are improving. In 2016 Greece recorded a primary surplus of 3.9% of GDP, well above the ESM program target of 0.5%, owing to higher than budgeted revenues and expenditure restraint. We expect the government to record an average primary surplus of 2.8% of GDP over 2017-19. Assuming nominal GDP growth of 3.4%, general government gross debt is forecast to fall to 169.5% of GDP in 2019. The government has already legislated fiscal measures that are projected to yield 3% of GDP through 2018, of which just above two-thirds will come from pension and income tax reform. Full implementation may face political constraints, but there is a contingent fiscal mechanism to retrospectively trigger further measures if a fiscal target is missed.
The economy is gradually recovering. Recent high-frequency indicators point to a faster pace of economic activity, following a weak 1Q performance due to the impact of program delays on confidence and payments to the private sector. The European Commission economic sentiment indicators reached a two-year high in July on the back of rising consumer and business confidence.
The completion of the second review and the subsequent disbursement of EUR8.5 billion by the ESM have supported confidence and injected liquidity in the economy through clearance of arrears with the private sector. Fitch forecasts real GDP growth of 1.6% and 2.1% in 2017 and 2018. Pent-up investment demand, a declining unemployment rate and continued clearance of government arrears are set to support domestic demand. Growth recovery in the euro zone should support export performance."/IBNA