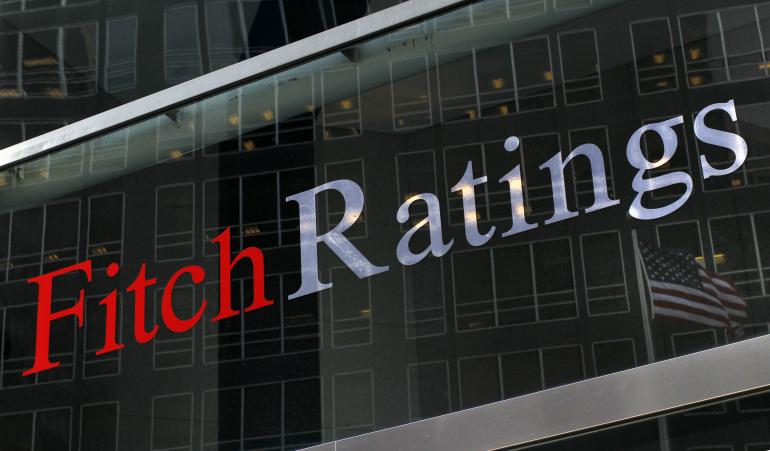 By Lefteris Yallouros – Athens
Greece's credit rating is expected to be increased one level by Fitch Ratings on Friday, giving the Greek coalition government a major boost ahead of crucial local and European elections on Sunday.
Greece's long-term debt will be raised to B, five levels below investment grade, from B-, Fitch said in a draft report obtained by Bloomberg News.
The spotlight is very much on Greece in the upcoming European elections. Major financial analysts from abroad have been focusing on the consequences of a possible SYRIZA victory for the country's economic recovery drive and the stock and bond markets.
"Political risk remains high," according to a report by Fitch ratings agency adding that "an early general election in the first quarter of 2015 is the most likely scenario, although a snap election this year cannot be discounted."
Financial powerhouses such as Goldman Sachs warn their clients to be wary of the Greek election battle as it could put the Greek coalition government in danger should SYRIZA win by a larger than 3 pct margin. Anything less than 3 pct in favor of SYRIZA would ensure Greece's place in the Eurozone and see 10 year bond spreads drop further, Goldman Sachs also says.
Credit Agricole analysts also predict a landslide SYRIZA victory would cause a major shock to European stock markets as well as throw Greece into turmoil, forcing Prime Minister Antonis Samaras to call an early general election.
American bank JP Morgan, meanwhile, only sees a 50 pct chance of an early general election being called in Greece while stressing that even if SYRIZA comes to power, the country would not leave the euro or put in danger progress made in the economy as a result of its negotiations with the troika.
In a separate development, good news came out of the economy on Thursday as Greece's current account deficit posted a 96 percent annual decline in March, according to data released by the Bank of Greece.
The stabilization of the economy is the trump card PM Antonis Samaras hopes will see the conservative party survive Sunday's double election battle. However, latest polls put main opposition SYRIZA ahead. A Rass poll put the leftists on 25.3 percent and New Democracy on 22.5 percent while a survey by Pulse sees SYRIZA gaining 25 percent and the conservatives 22.5 percent.
A victory of four to six percentage points for SYRIZA over the conservatives in the European elections would be considered enough by the opposition to demand snap elections, as main opposition leader Alexis Tsipras has repeatedly pointed out.