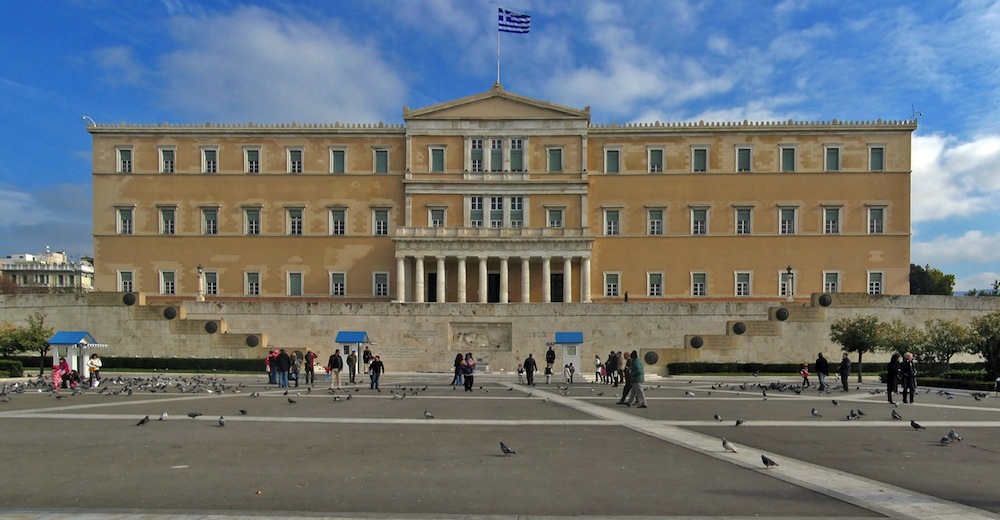 Greece's newly elected government will table its second draft bill in parliament today, in an initial effort to alter the current tax policy mix. Earlier this week, draft legislation was submitted amending the operation of the state.
The legislation to be tabled in the House on Friday will reduce the unpopular ENFIA property tax by 22 percent on average as of 2019.
According to the Finance Ministry's plans, ENFIA will be slashed 30 percent for property worth up to 60,000 euros, 27 percent for property worth 70,000 euros, 25 percent for property worth up to 80,000 euros, 20 percent for property worth up to 1 million euros and 10 percent for property worth over 1 million euros.
Overall, over 3.4 million owners of property valued up to 60,000 euros stand to benefit from the tax cuts. The government claims that the reductions will provide much-needed relief to the middle class, refuting claims by the opposition that it is benefiting the rich.
The ENFIA property tax is due 30 September 2019 – 31 January 2020 and can be paid in five installments.
Moreover, improvements will be introduced to a debt repayment scheme introduced by the previous administration, which allows debt towards tax bureaus and other entities to be repaid in as many as 120 installments.
More specifically, the minimum installment will drop to 20 euros – from 30 euros – and interest will also be brought down to 3 percent from 5 percent. Businesses with debt amounting up to 1 million euros will be eligible to join the scheme.
Prime Minister Kyriacos Mitsotakis will on Friday chair a cabinet meeting to coordinate the government's next moves in terms of legislative initiatives during the summer months.
The government has promised to bring another tax reform bill to parliament in September that will introduce sweeping tax cuts over the course of four years. These include VAT rate reductions, business tax rate reductions and the halving of taxes on dividends.
Tax revenues are key to Greece achieving set primary surplus targets and executing the budget as projected. According to State General Accounting Office data, the primary budget surplus for the first half of 2019 was down as revenues in June dropped./ibna