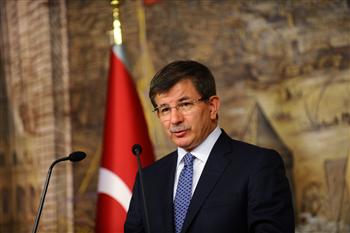 Turkish Foreign Minister Ahmet Davutoğlu called on Egypt to let deposed President Mohamed Morsi participate in politics once again, while revealing the details of the intense diplomatic traffic prior to and after the Egyptian army's intervention.
"The first step that should be made in Egypt after the army toppled the elected president is to integrate him back into the political system as a legitimate political actor, along with the Muslim Brotherhood's Freedom and Justice Party [FJP]," Ahmet Davutoğlu said today during an interview on public broadcaster TRT.
"The most important issue is legitimacy. A leader who received the most votes from the people has been wanted to be proclaimed illegitimate," Davutoğlu said, comparing the events with the Feb. 28, 1997 military intervention in Turkey, the so-called "post-modern" coup that led to the forced resignation of the Welfare Party government.