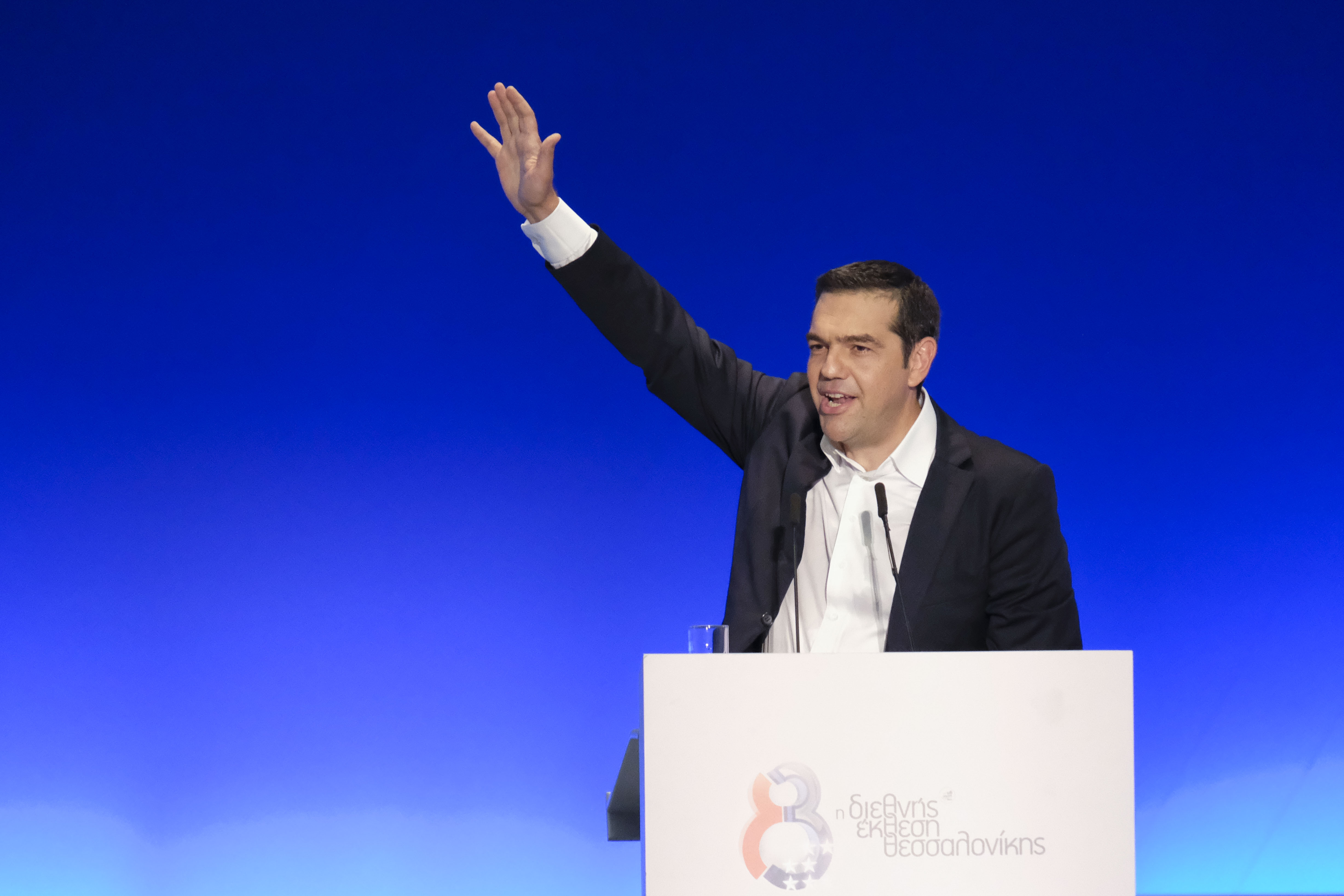 The representatives of Greece's international creditor institutions arrived in Athens on Monday to begin their first quarterly inspection of the economy in the post-bailout era.
Focus on fiscal performance and a request by Athens that legislated 2019 pension cuts are avoided will be central points of the assessment.
The talks with creditors follow pledges made by Greek Prime Minister Alexis Tsipras, during his speech at the Thessaloniki International Fair. The PM promised a series of tax breaks and social measures over the course of the next four years. Tsipras said the measures he announced will work towards relieving the pressure on those that shouldered a disproportionate burden during the crisis and on the middle class.
The PM also said his plan was to call an election in October 2019, "depending on developments in coming months". This stipulation fueled scenarios in the press on Monday of an early election being on the cards.
Tsipras's statements drew fierce criticism from the opposition, with New Democracy dismissing them as a "swan song by a cynical prime minister." Movement for Change (KINAL) leader Fofi Gennimata, meanwhile, accused Tsipras of pedaling "poverty and crumbs," and making promises of handouts that other governments will have to implement.
The opposition was boosted by an opinion poll conducted by Marc which put main opposition New Democracy on a 10.9-percentage point lead over ruling SYRIZA.
The poll gives ND 29.9 percent of respondents' preference to 19 percent for SYRIZA. Golden Dawn is given 6.9 percent, followed by KINAL on 6.4 and the Communist Party with 6 percent.
No other political party appears as exceeding 3 percent, the threshold for entering Parliament in a general election. The opinion poll was conducted before the weekend address by PM Alexis Tsipras and his televised press conference on Sunday.
New Democracy party leader will seek to build on the positive momentum for his party when he visits Thessaloniki next weekend to attend the International Fair.
In his speech at TIF the ND leader will express a "positive agenda" and avoid making unfeasible financial policy pledges to the electorate, according to party sources. His focus will be on growth, job creation and investments, while making clear that fiscal stability will not be risked by a ND government.
Mitsotakis is expected to promise some tax cuts and a reduction of social security contributions. He is also expected to be highly critical of Alexis Tsipras and his record in office, and demand an early election./IBNA