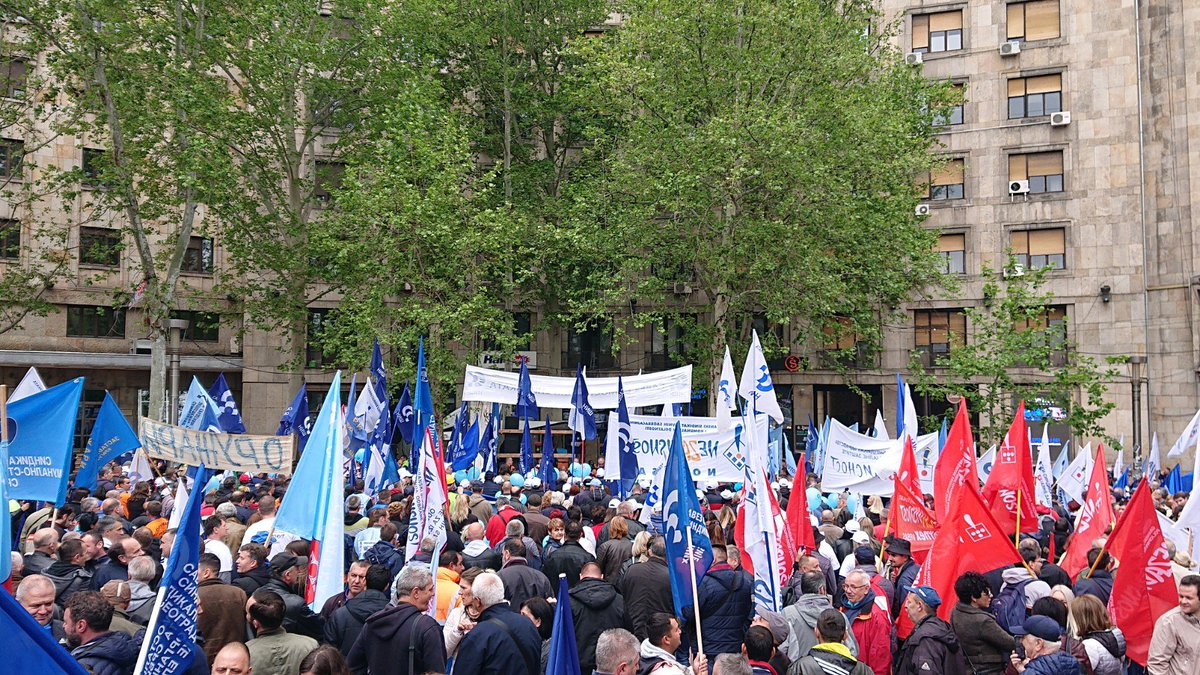 Despite the rain, several thousand people attended the traditional May 1st protest in Belgrade. The workers in Serbia are poor and their work can't ensure them a decent livelihood – this was the main message of the protest organized by the two main national trade unions.
The employers are trying to prolong working hours in perfidious way, said Ljubisav Orbovic, head of Alliance of independent Trade Unions. The workers are doing their jobs for the owners, rather than for themselves, Orbovic stressed.
"In last three years we succeeded to get minimal wages raise", Orbovic said, adding however, that these minimal wages are 40 percent lower than the average market basket.
According to Zoran Stojiljkovic, "Independence" trade union leader, International Worker's Day protests are useless; he proposed that unions should impose deadlines with regard to their demands and strive for the reintroduction of collective labor agreements.
Danas daily reported on its website that a number of leftist organizations also attended the protest. Some of them are "Marx 21", "Reds" and New Communist Party of Yugoslavia.
Some of the protestors have chanted in favor of Nicolas Maduro, president of Venezuela.
Beta news agency reported that about 20 workers from the town of Cacak have participated in the Belgrade protest. None of them were from private companies, since they do not have trade unions./ibna