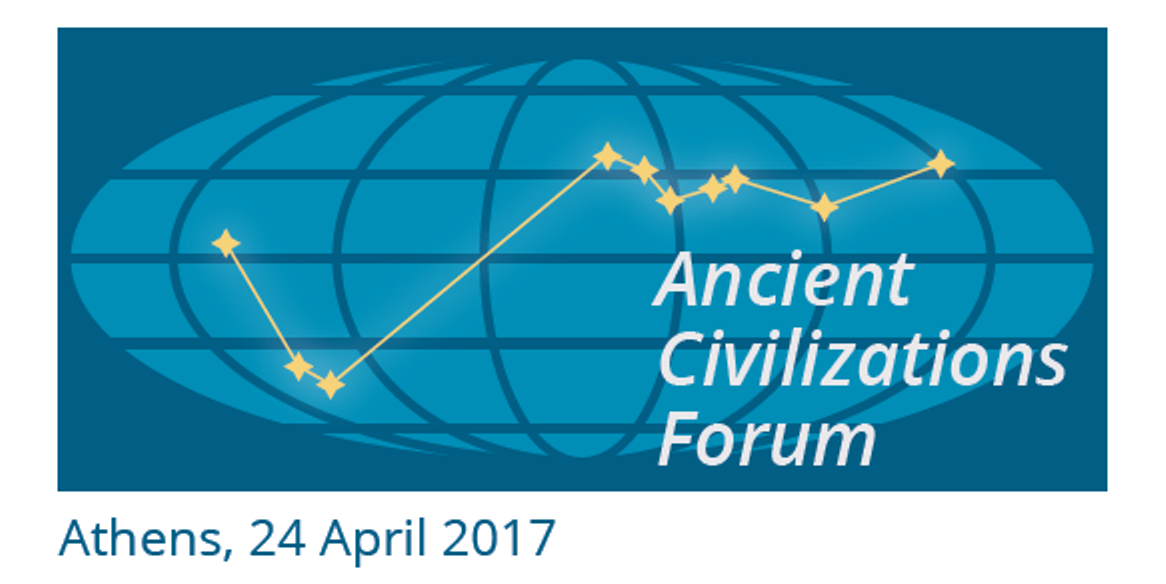 The Ministerial Conference of the Ancient Civilizations Forum is a Greek initiative aimed at building a "positive agenda" of cooperation in international relations and promoting a multifunctional role for Greece on the international scene.
On 24 April, following a joint invitation by Greek Foreign Minister Nikos Kotzias and his Chinese counterpart Wang Yi, a Ministerial Conference between ten countries is called to officially establish the "Forum of Ancient Civilizations". This is a highly significant international event because for the first time ministers from Greece, China, Egypt, Bolivia, India, Iraq, Iran, Italy, Mexico and Peru will sit around the same table for a major cultural initiative.
Ten modern states representing major ancient civilizations such as the Egyptian, the Roman, the Persian, the Chinese and the Greek, as well as the civilizations of the Incas, the Aztecs, Mesopotamia and the Indus Valley. Ten states that account for over 40% of the world population and which are at the heart of international and political developments in America, Europe, Asia and Africa.
Culture nowadays is directly interwoven with soft power which, with proper use, can showcase the international image of a country. Simultaneously, culture is an important source of economic power, when utilized properly.
In the invitations sent to their counterparts, the Foreign Ministers of Greece and China underscore the shared vision of all for the promotion of friendly relations, international cooperation, peace, stability and prosperity today. Because it is a common belief that past achievements are constantly gaining additional value, not because one rests on them, but when one utilizes them to build a better present and future. This very purpose will be served by the "Ancient Civilizations Forum".
The Forum is another important link in the chain of "multidimensional" Greek foreign policy initiatives in the last two years, such as the Conference on Religious Pluralism in the Middle East, the Rhodes Conference on Security and Stability, the quadripartite meeting in Thessaloniki for transboundary Cooperation and the Cooperation of Balkan EU member states.
The work of the Forum will be held at the Zappeion Hall on April 24th, close to the Acropolis, a timeless symbol of Greek civilization.
The High Participants will have the opportunity to intervene, in the context of the Ministerial Conference, and exchange views on utilizing culture in promoting cooperation.
The completion of proceedings will be followed by a press conference. After the conference, participating delegations will tour the Acropolis Museum, which will be followed by dinner.
During the Forum, an academic conference will be held alongside the Ministerial Conference where eminent professors from all countries participating in the Forum will exchange views on the importance of culture as a source of soft power, and ways of making use of it as a growth factor.
The symbolism of the logo
The logo of the Forum is a Constellation. Its background is the globe, the common home of all cultures. On it, a line connects the stars of the ten civilizations, forming a constellation.
The study of the stars occupied all ancient cultures, in their attempt to understand, measure, predict and worship. By observing the sky they looked to the future and the logo, as a symbol of cooperation, will reflect both a bridging of civilizations and the bridging of the present and future./ΙΒΝΑ