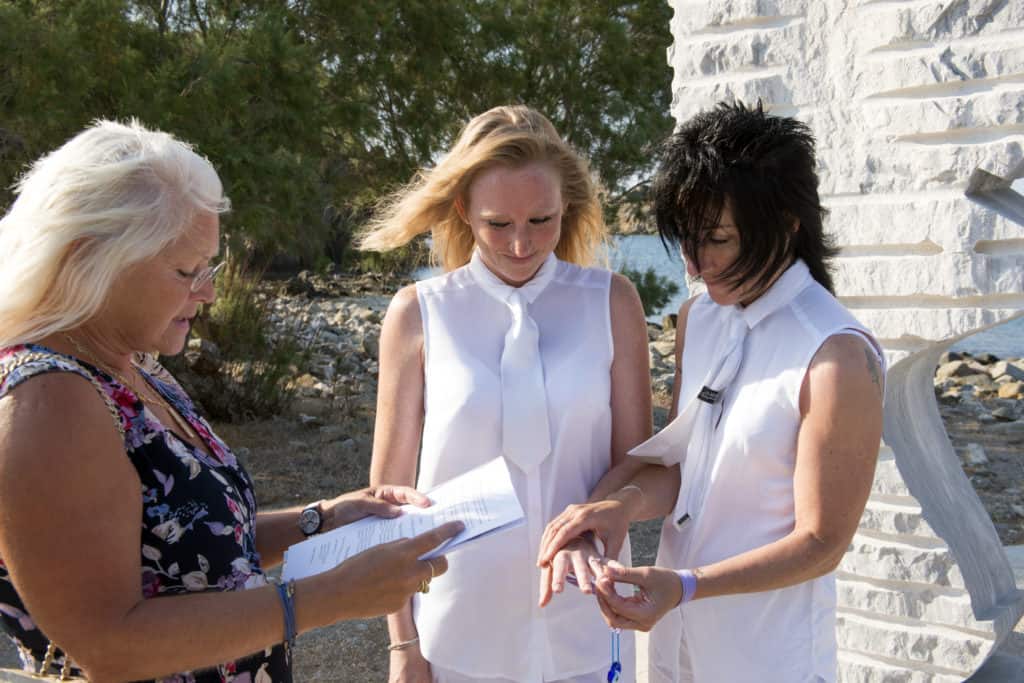 The Greek island of Lesbos, in the northern Aegean Sea, known not only for its beauty and cultural history but also for the great archaic poetess, Sappho, became the open-air venue of the first ever wedding of a Lesbian couple.
The two women from Britain, got married on Wednesday morning, at the beach of Eressos, the birthplace of the poetess, before the statue of Sappho. The ceremony was conducted in accordance to UK law and will be formally concluded when the couple return to Britain, Greek City Times said.
The formal procedure will be concluded in the UK due to the fact that the recent Greek law that allows civil partnerships between same sex couples in Greece, does not apply to foreign nationals who reside abroad.
Greek news agency ANA-MPA reported that the arrangements were made by the owner of the travel agency "Sappho Travel" Ioanna Savva – who also organises the Women's Festival held in Eressos every September – on behalf of the UK-based wedding organisers' 'Sappho Wedding'.
In statements to the Athens-Macedonian News Agency (ANA), Savva emphasised the significance of the event held on the site of ancient Eressos, which has great significance for the global lesbian community."…. / IBNA