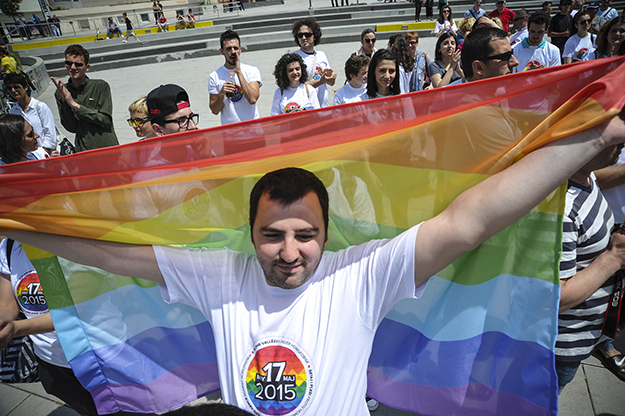 October 10 is going to be remembered as the day when the LGBT organisations of Kosovo organised the very first Pride Parade in the country. It will be only part of a whole Pride Week planned by the organisers.
Pristina's main square, the Skanderbeg square, will be the meeting point, at 11: 30 a.m. local time. From there, participants will march until Zahir Pajaziti square.
Although the Parade will be the first, Kosovo's LGBTI community have made their presence felt with other marches that have been held over the past three years too.
Despite the fact the people belonging to the country's LGBTI community are still considered and are labelled a minority, they are openly supported by Kosovo politicians and the Law against Discrimination -approved by the parliament in 2004- but not by the local society.
According to the Balkan Investigative Reporting Network (BIRN), the people of Kosovo's gay community are under discrimination, "in a society that still sees same-sex attraction as a disease".
Homophobic behaviours and sterile, even hostile attitudes remain the rule, with the overall stance of the Kosovo society being far behind others' in the Balkan region.
Organisers hope everything will roll smoothly but they can not guarantee the absence of harassment or violent acts by those against them…/IBNA
Photo: IDAHOT/Kosovo 2.0