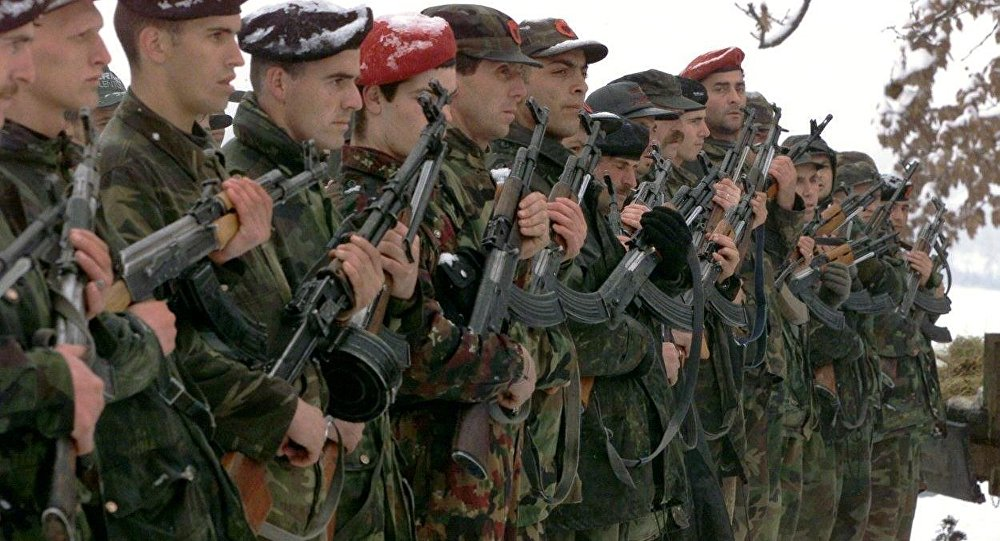 The International Special Court for the crimes of the so-called Kosovo Liberation Army (UCK) has begun to deal seriously with the crimes committed by the Albanians in the period 1998-2000 in Kosovo. Over the past two weeks, a total of seven former UCK fighters have been summoned to appear at the court's prosecutor's office in The Hague to testify, without specifying whether they are called as witnesses or as accused.
Among those who received a court order, the former UCK military court president, Sokol Dobruna, who in 1998 had sentenced to death the Mayor of Suve Reka, Blerim Kuchi. This decision was not carries out and Kuchi is now a member of the ruling Alliance for the Future of Kosovo.
The special tribunal for the UCK was set up three years ago with a mandate to investigate crimes against the Serbs and non-Albanians accused by the UCK. The court's formation had triggered reactions in Pristina, which fears that political dignitaries in Kosovo who are currently exercising power could be found accused of war crimes. One crucial factor in the functioning of the court was the appointment in April to the post of the Attorney General of US Attorney Jack Smith, who intensified the inquiries and thus began making court calls.
Between 1998 and 2000, hundreds of Serbs and other non-Albanians disappeared and their fate has so far been ignored. According to a society of relatives of missing Serbs, the fate of 1,300 Serb citizens of Kosovo is ignored. The official figures of the International Red Cross report that from the missing non-Albanians, 530 are Serbs and 300 belong to other ethnic communities, especially the Roma. The interesting feature of the International Red Cross is that 75% of the non-Albanians disappeared after the NATO forces entered in June 1999. Serbian authorities assume that the Serbs who are missing were either murdered by UCK fighters or sent to concentration camps in the north Albania where their organs were removed and then sold as implants to various clinics around the world./IBNA