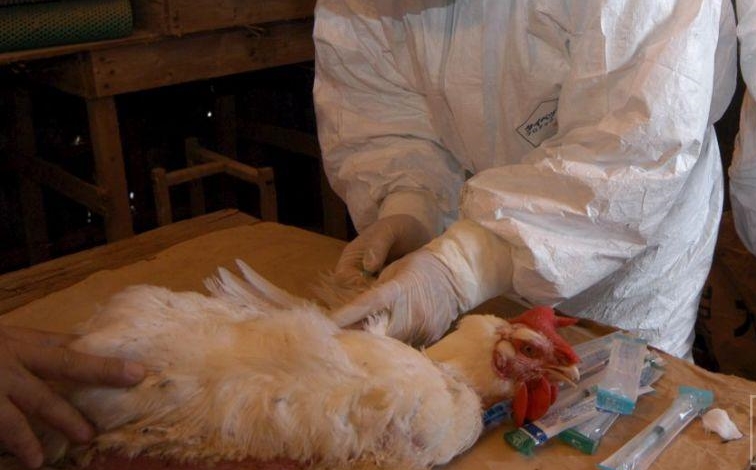 The Faculy of Veterinary Medicine in Sarajevo confirmed the presence of highly pathogenic avian influenza H5 in a household with extensive keeping of domestic poultry in the village Tukovi, near the town of Prijedor.
This is the first confirmed case in BiH, after the same influenza virus was confirmed in several countries in the region. BiH Minister of foreign trade and economic relations, Mirko Sarovic, said on Monday that the virus is the "cross border effect" since a lot of places with it were confirmed in Croatia. He added that BiH banned the import of live chickens and chicken meat from several regions in Croatia.
"All services in BiH, including the Veterinarian institute promptly reacted and keep the situation under control", Sarovic said.
After the confirmation, relevant institutes in BiH and Republic of Srpska (RS) claimed several more areas near Prijedor as possible centres of influenza and ordered special measures be taken. On the confirmed farm, all chickens are destroyed and the inspection is working on sanitation.
The Veterinary Office in BiH issued an announcement to confirm the presence of virus and to inform the public about emergency meeting of representatives of the State Veterinary Office, the Ministry of Agriculture, RS Forestry and Water Management , RS Inspection Directorate and the RS Veterinary Institute "Dr Vaso Butozan" in Banja Luka.
"It was agreed to urgently summon Crisis Staff of Prijedor and form a group of local disease control center, which will be responsible for coordinating the implementation of measures in the field. In accordance with the provisions of the Ordinance on measures to control and eradicate avian influenza participants agreed the urgent implementation of the prescribed measures, including declaration of infected and surveillance zones, restriction of movement and keeping of poultry in the open, a list of properties and control measures", announced Veterinary Office.
The Dean of the Veterinarian Medicine Faculty in Sarajevo, Nihad Fejzic, said to the media that citizens have no reason to be concerned at the moment, because the most important thing is that the disease has been discovered, the reaction was promt and that all necessary measures have been taken.
"At this point, citizens do not have a reason to worry about, although all bird flu viruses are dangerous and can be transferred to humans. Several years ago, there was the information of the pandemic potential of the virus of bird flu, but at this point we know that it is a virus that has the genetic characteristics 'H5'. We're doing the second part of diagnostics, to determine the subtype of the virus in question, and we hope that it will be 'N8′", Fejzic said.
The RS Institute for public health announced that there is no cases of the influenza on humans. Moreover, there has been no confirmed cases in RS since this illness appeared in the world, several years ago. However, experts of this institute emphasize that this sort of virus can be dangerous and that it is necessary to take all measures for protection.
The competent authorities will continue implementing the measures prescribed in the protection and surveillance zones in the future, for at least 30 days from the last case that has been recorded in the infected farm./IBNA