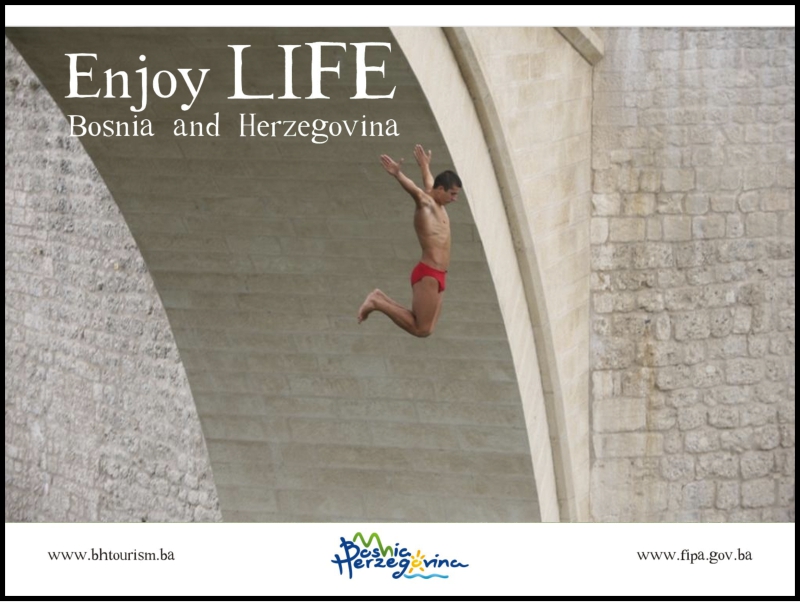 BiH Agency for Foreign Investment Promotion (FIPA) offers to foreign investors more than 400 investment projects and about 250 investment locations. What's more, the agency has a contact base of 6,760 potential investors who are regularly informed about the projects and calls for investing in BiH, said on Wednesday in Sarajevo the FIPA Director, Gordan Milinic.
This Agency organized a reception for business and economic representatives of accredited embassies in BiH. The aim of reception was the contribution of Agency to the improvement of cooperation and attracting of foreign investment.
Milinic said that representatives of embassies are permanent FIPA Fellow workers in the process of attracting of foreign investment.
"With this event we want to, once again, draw their attention and ask them to establish contacts with their ministries, chambers of commerce in their countries, businessmen associations and clubs, as well as with individual businesses in order to give them the best possible information about the investment potentials of BiH. Also, we expect that they invite possible investors to visit BiH and see our investment opportunities", Milinić pointed out.
He added that, according to preliminary data, for the first nine months of 2016, foreign investments in BiH amounted to only about 274 million BAM (137 million Euro). Milinic estimated that it is "a very low figure" and that the Agency and entire state can not be satisfied. However, Milinic also said that this amount might increse in the fourth quarter, which was slightly more stable. An interesting fact is that a significant outflow of foreign investments in the past year was recorded, because some local companies purchased certain business, so they are no longer considered foreign investment. He appealed to all politicians in BiH to lower tensions and not chase investors away.
"Investors are literally scared by the situation in BiH. We had a very bad second and third quarter of last year. Investors seek clarification on the situation in BiH, and we explained to them last year, that everything was part of the election campaign", Milinic said.
He stressed the importance of economic diplomacy, adding that in the last year BiH established significant contacts with Japan. After the first contact, Japanese investors arrived in BiH and, as Milinic said, about 15 companies from BiH still have intensive contacts about investments with Japanese companies.
"Through economic diplomacy we managed to bring Japanese investors, there were 15-odd companies with which they are now in the course of intensive contacts", Milinić added.
FBiH Chamber of Commerce Vice-President, Mirsad Jasarspahic, said that, when it comes to foreign investment, most investors are afraid of the negative environment in BiH, and it harms the country's economy. He added that members of this Chamber, during business negotiations with possible cooperants and investors, use information from FIPA./IBNA