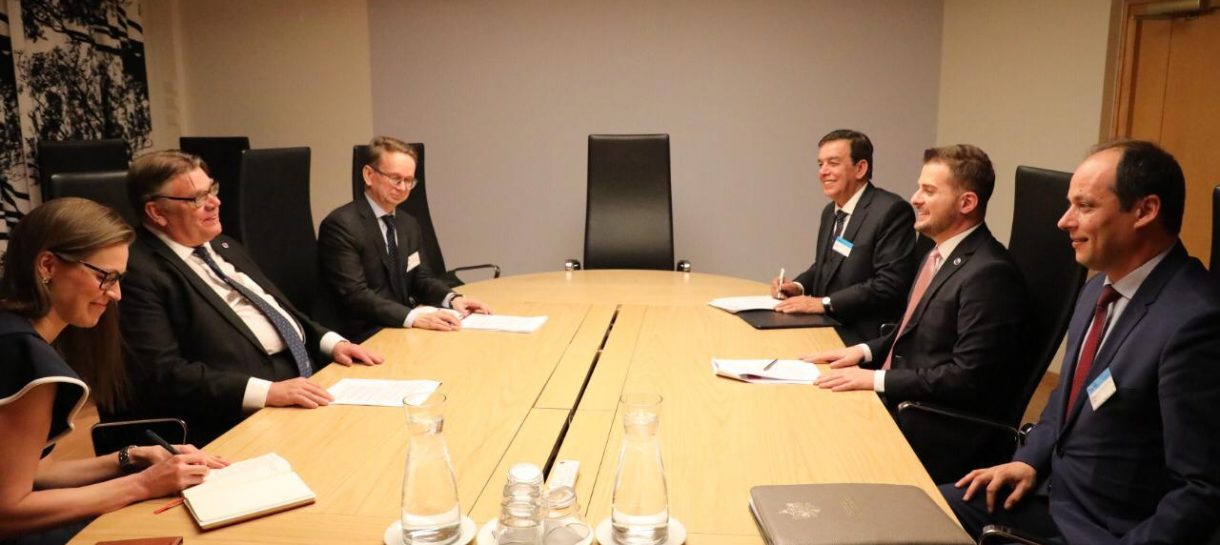 In a meeting with acting Minister for Europe and Foreign Affairs Gent Cakaj, the Minister of Foreign Affairs of Finland Timo Soini stated that Finland supports opening of the EU accession negotiations for Albania.
During a meeting held in Helsinki, Finland, Foreign Minister Soini confirmed that his country will not only try to vote in favour of such decision, but will also lobby with the other Member States.
Acting Minister Gent Cakaj thanked Minister Soini for the support given by Finland, and said that he looks forward to having Finland's support under its Presidency of the European Union as of July 2019.
Finnish Minister Soini, likewise, recognized the progress that the country has made so far in meeting the key priorities and said that these reforms must be pushed through.
The two Ministers also discussed about further bilateral cooperation in matters of foreign policy and economy. Earlier, acting Minister for Europe and Foreign Affairs Gent Cakaj had a meeting with important representatives from the Organisation for Foreign Policies of Finland, Paasikivi. The meeting with the chair of the Organisation centred around Albania's progress in its EU integration path and developments in the region. /ibna/