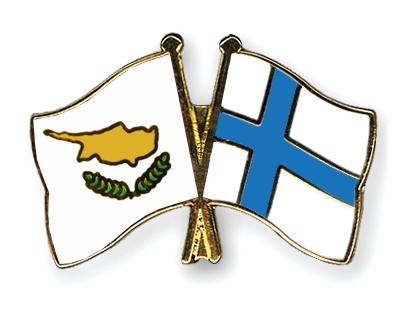 Review Hari Stefanatos
Finnish president Sauli Niinistö, in a meeting with new Cyprus ambassador to the country Evangelos Savvas, where he received his credentials, he expressed the hope that efforts to solve the Cyprus issue through negotiations will produce results soon.
On his part, Savvas assured the Finnish president that the Cyprus government is committed to reaching a viable settlement, based on UN resolutions and in line with the acquis communautaire and EU principles, while at the same time expressing Cyprus` gratitude for Finland`s stance regarding the Cyprus issue and for the country`s participation in the UN Peacekeeping Force in Cyprus (UNFICYP).
The new Cyprus ambassador voiced the determination of Cyprus to strengthen the bilateral relations between the two countries in sectors like tourism and investment, to the benefit of both sides.
Finally, the two men also discussed bilateral relations, developments in the Cyprus problem, the crisis in Ukraine, economic developments in the EU and especially the Eurozone, and the situation in the Middle East.
(Source: CNA)