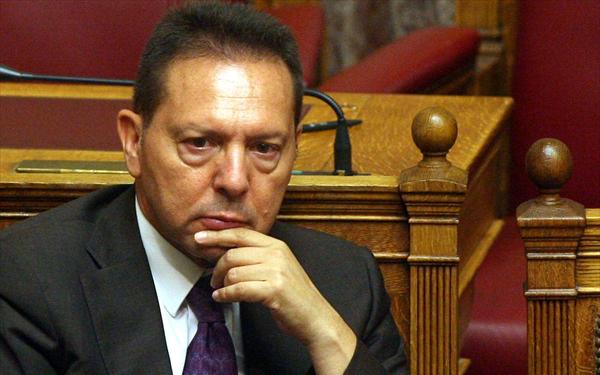 Athens, June 9, 2016/Independent Balkan News Agency
By Spiros Sideris
Positive developments that significantly reduce the cost of financing the Greek banks, result from the successful completion of the first evaluation of the Greek programme, according to the governor of the Bank of Greece Yannis Stournaras.
Speaking at a ceremony of graduates of London Business School and the Stanford Club in Athens, Mr Stournaras stressed that with the successful completion of the first evaluation a series of benefits are likely to accrue for the banking system.
First, he said, the restoration of the exceptional acceptance of Greek bonds by the European Central Bank (waiver) will allow the Greek government bonds to once again be accepted as collateral in the Eurosystem refinancing. In addition, Greek banks are expected to participate in the new financial tool of the ECB, which provides long-term refinancing (TLTRO). These developments, as he noted, will significantly reduce the cost of financing for the Greek banks.
In parallel, as he said, later this year, the Greek sovereign debt could also become eligible for the program of quantitative easing (QE) of the ECB. In conclusion, Mr Stournaras estimated that the drop of spreads on the bonds of the Greek government (spread between Greek-German bonds) will positively affect the banking system, as the cost of borrowing for the government determines significantly the rates with which banks can borrow and lend themselves and as an extension their clientele.
"However, there is no room for complacency. The system still faces challenges, as the macroeconomic environment remains fragile, restrictions on movement of capital (capital controls) remain in place and the market is characterized by high volatility", he explained.
After 20/7 there will be a loosening of capital controls
"The Greek debt will soon be eligible by the ECB for its programme of quantitative easing, paving the way for loosening of capital controls and the gradual recovery of investor confidence", Euclid Tsakalotos told Bloomberg.
"Quantitative easing could follow just as the debt that expires in July is paid", he said, referring to the repayment of ECB bond on July 20.
"I believe that Greek bonds will be eligible by September", he added.
"The limitations of capital controls are already relaxed and there is a road map towards full liberalization. I am hopeful that by autumn we will have a significant change", he said and added: "If you have the QE and depending on the view you have on the debt situation, you can take the Grexit off the table. Then you will have a clear pathway for investors".