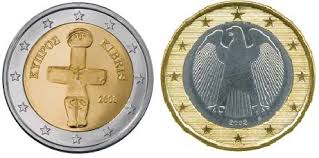 Review Hari Stefanatos
– According to a senior European Commission official, Cyprus is the first programme country to outperform its fiscal targets. This statement come after the country's €10 billion adjustment programme's third assessment.
– According to preliminary estimates released by the Cyprus Statistical Service, on Monday, Cyprus' trade deficit recorded a drop of 1.1 billion in 2013 compared to the corresponding period of 2012. The preliminary estimates for Cyprus's foreign trade in December 2013 show that  total imports / arrivals were €411.6mln, of which €302.0mln were arrivals from other EU member states and €109.6mln imports were from third countries.
– The Cypriot Statistical Service published an annual report, on Monday, providing data on the number of enterprises, employment, labour costs, gross output, value added and gross fixed capital formation. The gross fixed capital investments increased by 13.9% in 2013 compared to 2012.
(Source CNA)