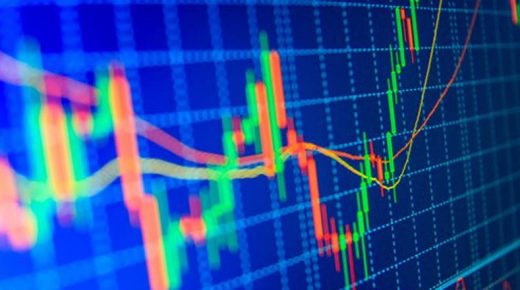 The financial markets reacted positively to the information that surfaced on the so-called "French Key", as the French and ESM proposal for the Greek debt was named. In the primary government bond market, the issue of treasury bills had a positive response, resulting in the drop of the auctioned interest rate, with offers being plentiful. In the secondary market, the ten-year bond yield fell significantly.
More specifically, today's auction of 26-week Treasury Bonds of a requested amount of EUR 875 million, conducted by the Public Debt Management Agency (DDDI), a total of EUR 2,352 million worth of bids were submitted, which exceeded the requested amount by 2,69 times. As a result of the strong purchasing interest, the performance of these six-month bond maturities was 1.07%, from 1.19% in the immediately preceding auction on February 28. Primary dealers submitted bids amounting to EUR 2,352 million, compared to EUR 1,587 million in the previous auction, which had been made for the same requested amount (EUR 875 million), having exceeded this figure by 1,81 times. Offers up to the amount of the auctioned bid, as well as non-competitive bids, amounting to EUR 262.5 million, were accepted by the JRC. According to the Market Operator's Rulebook, additional non-competitive bids of 30% of the auctioned bid were allowed to be submitted up to Wednesday afternoon.
In the secondary market, the yield of the 10-year bond maturing on January 30, 2018, which had closed on Tuesday at 4.254%, and although yesterday's opening was slightly higher, to 4.259%, after the first hour it began to recede and squeeze drastically, to close at 4.101% (and while internally it even dropped to 4.095%), losing 153 basis points or 3.60%. Current levels are clearly lower than the 12-month high (7,192%), but are still well above the 12-month low of 3,648%.
Regarding the yields of the remaining bonds, they were as follows:
The 6-year bond with maturity date of 30 January 2023 had a return of 3.30%.
The 7-year bond with maturity date of 15 February 2025 had a return of 3.75%.
The 15-year bond with maturity date of 30 January 2033 had a yield of 4.42%.
The 20- bond with maturity date of 30 January 2037 had a yield of 4.68%.
The 25-year bond with maturity date of 30 January 2042 was 4.80%"./IBNA