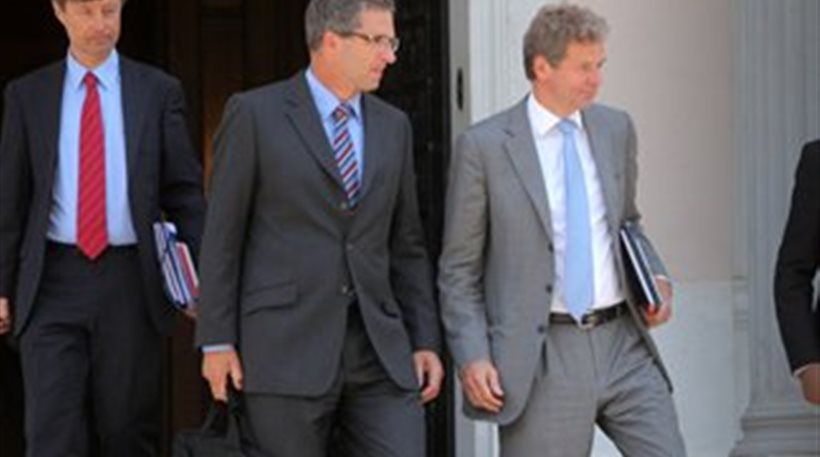 By Lefteris Yallouros – Athens
The International Monetary Fund (IMF) has warned Greece will face a financial gap immediately after July 2014.
During a press conference, IMF spokesman Gerry Rice said the country's rescue deal was on track but the government has fallen behind in the implementation of several measures such as the taxation and public administration reforms.
Mr. Rice also ruled out an IMF exit from Greece's rescue package since "there is no financial gap through July 2014."
The spokesman also refuted criticism that the IMF has so far assisted the European Union in pushing serious issues under the carpet until after elections in Germany are over.
Asked by reporters when the Fund will disburse its share of the next tranche of Greece's rescue loan, Mr. Rice said it is not yet known when the IMF board will convene to approve the disbursement but in any case it was expected to go through by mid-August.
The IMF has two years left out of the four years of rescue financing for Greece under the troika's bailout program. However, it is becoming increasingly apparent that Greek debt will remain at current unsustainable levels beyond July 2014. Debt is set to top 175 percent of gross domestic product this year.
Reports in Greece suggest the government will push for a haircut on its debt immediately after general elections in Germany in September 2013. Angela Merkel was yet again quick to put such talk to rest. "I don't see a second haircut for Greece going ahead" the German Chancellor said on Thursday.
Eurogroup chief Jeroen Dijsselbloem also expressed his strong opposition to Greek debt taking a second haircut.
Having secured a tranche of aid from international lenders recently the Greek government now turns its attention to meeting adjustment program goals and attempting to avoid a fiscal gap in 2015 – 2016.
Tapping bond markets from next year to tackle future funding needs doesn't seem to be an option as yields are still soaring.
After a restructuring last year of privately-held debt (PSI), most of Greece's outstanding public debt of about 300 billion euros is in the hands of official creditors, mainly euro zone states and the European Central Bank.
Many economists believe restructuring that debt is inevitable to make the numbers add up over the long term as Greece's economy has missed growth projections, and few believe there is any other way to bring debt to below the 120 percent of GDP target level by 2021.