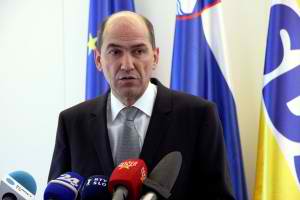 Slovenia's issue of dollar bonds continues, the Finance Ministry said in a statement on Wednesday, a day after the sale was suspended as rating agency Moody's downgraded Slovenia's debt by two notches to "junk".
On Slovenia's part, the issue continues and is not suspended, the ministry said, but refused to give any additional explanations due to US regulation regarding such financial transactions.
The rating agency unexpectedly downgraded Slovenia's credit rating from Baa2 to high-risk Ba1 with a negative outlook.