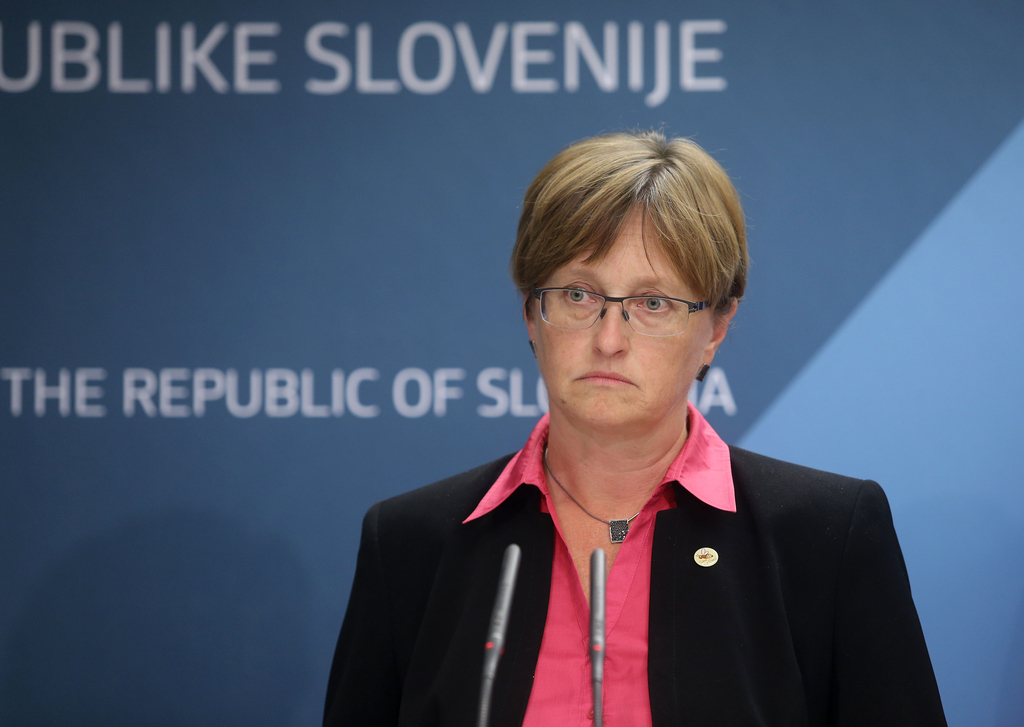 Finance Minister Mateja Vraničar Erman will meet European Commissioner for Competition Margrethe Vestager on Wednesday in Brussels to discuss the future of state-owned bank NLB, after plans for its privatisation have been suspended.
The Finance Ministry would not disclose what the minister's proposals will be, but unofficial sources have recently indicated Slovenia is to seek a three-day extension of the deadline for the bank's sale.
The compensation measures in that case would be an extension of the ban on acquisitions by NLB and improvements in corporative management to include more foreigners on the bank's supervisory structures.
The minister is expected to set out the proposals to the commissioner today but no decision is yet expected.
The European Commission's comment ahead of the meeting was that it was in constructive contact with the Slovenian authorities.
In 2013, the Slovenian government committed to selling three-quarters of the country's largest bank by the end of 2017 in exchange for the Commission's approval of state aid.
The two sides later on agreed on the sale in two phases: 50% by the end of this year and 25% minus one share by the end of 2018, which Brussels approved in May.
However, in June the government rejected the minimum asking price of EUR 55 per share proposed by the SSH state asset custodian, effectively suspending the privatisation.
The main argument for the suspension was a risk related to the Croatian lawsuits over Yugoslav-era savings deposits.
Vraničar Erman was tasked with acquainting the Commission with the decision and examining alternative possibilities.
The European Commission assesses requests for modification of commitments on a case-by case basis.
Generally speaking, a prolongation of a sales deadline, for example, would require compensatory measures so as to ensure that the overall balance of the initial decision is preserved.
The Commission has also in other cases approved a prolongation of a sales deadline, subject to compensatory measures, which in past cases usually did not exceed 12 months./IBNA
Source: The Slovenia Times