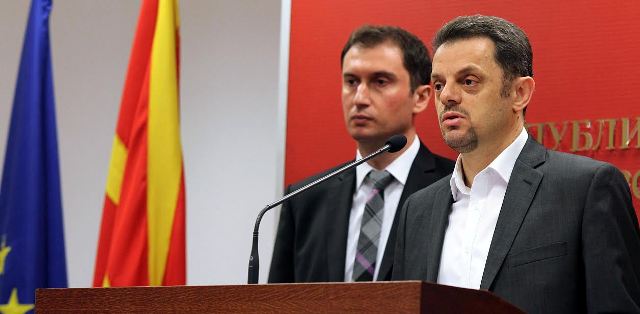 Skopje, March 3, 2015/ Independent Balkan News Agency
By Naser Pajaziti
Minister of Finance and deputy PM for Economic Affairs, Zoran Stavrevski reacted last evening about the registrations published yesterday by the opposition, where the main protagonist of these conversations was him and the minister of Interior, Gordana Jankulovska.
He said that the conversations published through these registrations are not part of reality and according to him, these are selective conversations.
"We heard changes in conversations that were selected", declared Stavrevski, adding that these materials aim at causing divisions in his government economic team.
Asked if these registrations are authentic, Stravrevski refused to comment.
"I cannot comment due to the nature of registrations, which have been secured in an illegal manner, because this would be a legal epilogue. Once all institutions carry out all necessary procedures, then the truth will come out", declared the Finance minister, Zoran Stavrevski. In this press conference, Stavrevski said that the economy is going well.
Meanwhile, in the materials that were published, Stavrevski had expressed concerns about the serious economic situation, the budget, unnecessary expenses and so on. /ibna/