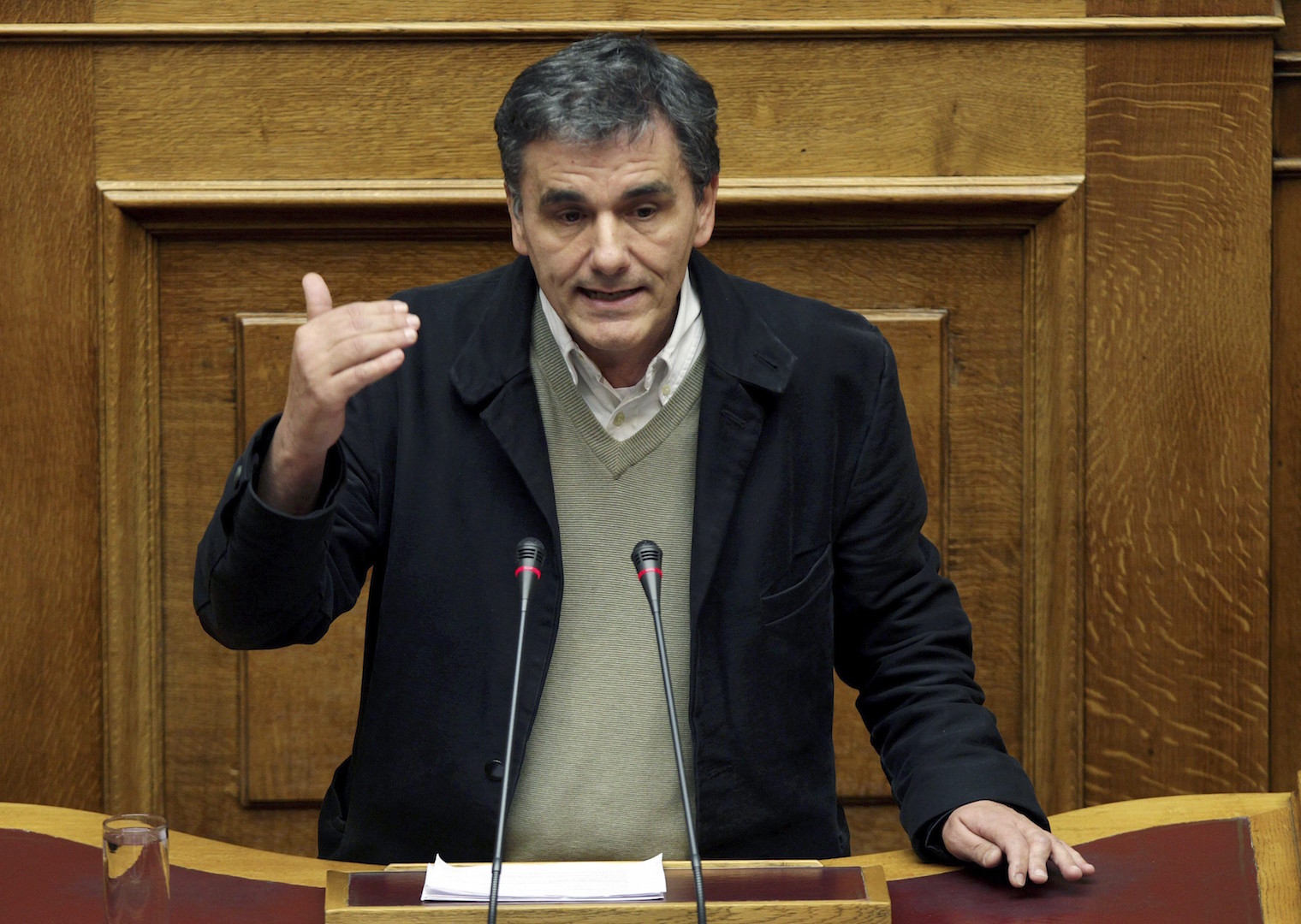 Speaking in parliament on Wednesday, Finance Minister Euclid Tsakalotos defended the government's economic policy, while pushing back criticism by the opposition parties.
Tsakalotos said that the necessary "fiscal space" exists to avoid reducing pensions further in 2019 and slashing the income tax-free threshold in 2020. The government has agreed with its international creditors to implement the two measures if it is seen not to be hitting primary surplus targets.

This was the first time that Tsakalotos left open the possibility of the income tax-free threshold not being cut.

The Finance Minister also argued that measures to offset the impact of austerity will also be implemented. He went on to refute claims by the opposition that the Tsipras administration has agreed to hand over the country's archaeological sites and state hospitals to the privatization hyper-fund to exploit.

Tsakalotos also took aim at the International Monetary Fund (IMF). "Until July 2018 it [the Fund] said the primary surplus would be 1.4% and it now says it will be 3.5%", the minister pointed out. "This is why we are in a different world, and we've exited the memoranda", he told opposition MPs in an effort to highlight their difference to ruling SYRIZA.

Earlier, the minister had been accused by the deputies of main opposition New Democracy of heaping unnecessary austerity measures on the Greek people in previous years and voting through pension cuts despite vowing not to.

The center-left Democratic Coalition (DISY) and Communist parties also launched scathing attacks on Tsakalotos and his economic policies. "Pensioners are living in panic", DISY deputy Yannis Koutsoukos told the House.

The debate came on the same day that credit ratings firm Moody's affirmed its sovereign credit rating for Greece at B3, with a positive outlook. The ratings agency noted that the country's economic prospects will remain positive as long as Greek authorities adhere to an institutional and banking reform program agreed with creditors.

Sources on Wednesday also suggested a further easing of capital controls may be announced imminently…. / IBNA
Main Photo (File): Greek Finance Minister, Euclid Tsakalotos