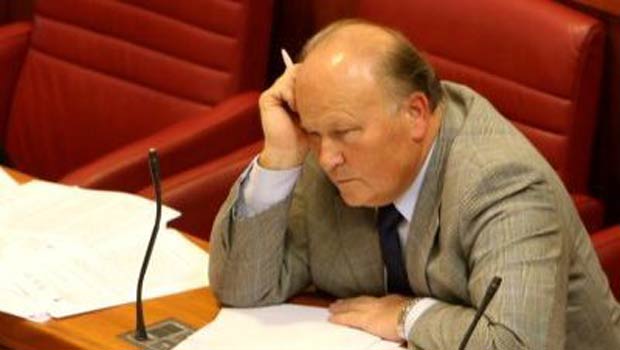 By Natasa Radic – Zagreb
Finance Minister Slavko Linic was involved in the major scandal. Former admnistation secretary of the owner of the company Adriatic sea service from Rijeka Mirja Tomas, accused him of taking bribes of $ 27,000, and that he took the money to enable his friend Ante Maras to purchase Adriatic maritime services in privatization.
The whole story, as Mirja Tomas claimed at a press conference in Rijeka, began in 1989, when the company Adriatic marine service vessels separated from the port of Rijeka. Adriatic sea service was a joint-stock company in which the shares had the state funds and INA – Croatian oil industry. Full privatization happened in 2001. , when INA decided to sell its shares to Ante Maras, a friend of Slavko Linic. According to Mirja Tomas, at the time of privatization Slavko Linic was Deputy Prime Minister and the head of the Supervisory Board of INA and had an impact on all privatization processes, and that is why the Adriatic sea service went to his friend Maras. Tomas says that via an account in a bank in Trieste $ 27,000 were paid to Slavko Linic.
-In 2007. I launched a lawsuit for bullying because I was downgraded in my work. A few days later I received an extraordinary dismissal. So the lawsuit was filed for the extraordinary dismissal and in 2011 I reported the support of institutions and documents what happened in the Adriatic sea service, but until today noone reacted. I expect that institutions do their job because Croatia joined the European Union and expect to do it professionally – she said at a news conference, adding that her public appearance and press conference has no political connotations.
-We don't have anything to do with any political party. What is perhaps important to note, if we refer to the parties themselves,it that you'll notice that in these accounts there members of the HDZ and the SDP (biggest Croatian political parties), which means that we suspect a little that there is a group people who, at a particular time were deployed by the parties and that this effeced the robbery of privatization and impoverishment of the Croatian state, " said on behalf of the Resistance movement Slavica Sota who organized a press conference for Mirja Tomas. Slavica Šota points out that the key problem is that the institutions do not protect its citizens, except for notable exceptions.
Before Tomas appeared at a news conference, she gave a statement to newsportal Index, who published a story about privatization and Linic's connection. The Finance Minister said to the owner of Index Matija Babic:
-A man who blackmailes the Minister of Finance with lies is someone I do not need to spend time on. Therefore, it is Croatia. A man who cheats does not pay its duties, allows himself to blackmail the minister. It is Croatia ..