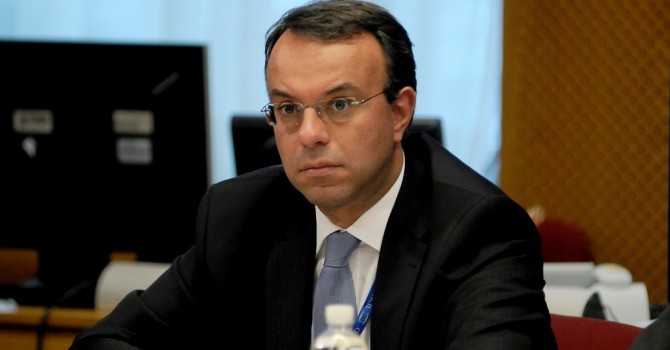 A few months since coming to power, the Kyriacos Mitsotakis government has managed to turn around the climate surrounding the Greek economy and regain the trust of its partners, Finance Minister Christos Staikouras told Ethnos on Sunday newspaper in an interview.
"Thanks to its responsibility, seriousness and clear planning", the government has managed to get the country's international creditors on side, in the effort to resurrect the economy after a protracted economic crisis the Finance Ministry chief argues.
Staikouras revealed that he plans to make permanent an annual bonus paid out to pensioners, without jeopardizing fiscal stability. "We will assess the fiscal data at any given time and try to utilize them in the best possible way to the benefit of the country and the many", he said.
Moreover, the Finance Minister heralded further tax reforms, including changes to income, road and property tax rates, while plans are also been drawn up to reduce social security contributions for full-time workers and support poor households.
Meanwhile, despite the government focus on relief measures, officials are in a race against time to get a green light from creditors on the 2020 budget, with the latter pointing to a fiscal gap seen to be worth about 300 million euros.
There are also reported differences in the 2020 growth rate estimates, as well as the projected cost of "offsetting" measures outlined in next year's budget. There are some doubts that Athens will be able to raise about 640 million euros from clamping down on tax evasion and the increase of credit and debit card use.
Finally, in its latest quarterly report on the economy, the Greek Parliament Budget Office warned against complacency in executing the state budget, saying vigilance is necessary in rectifying possible divergences.
The report cites uncertainty regarding a rationalization of operational expenditures and the level of tax revenues, adding that the proper execution of the budget depends on various conditions which may be beyond the control of the country's fiscal authorities./ibna