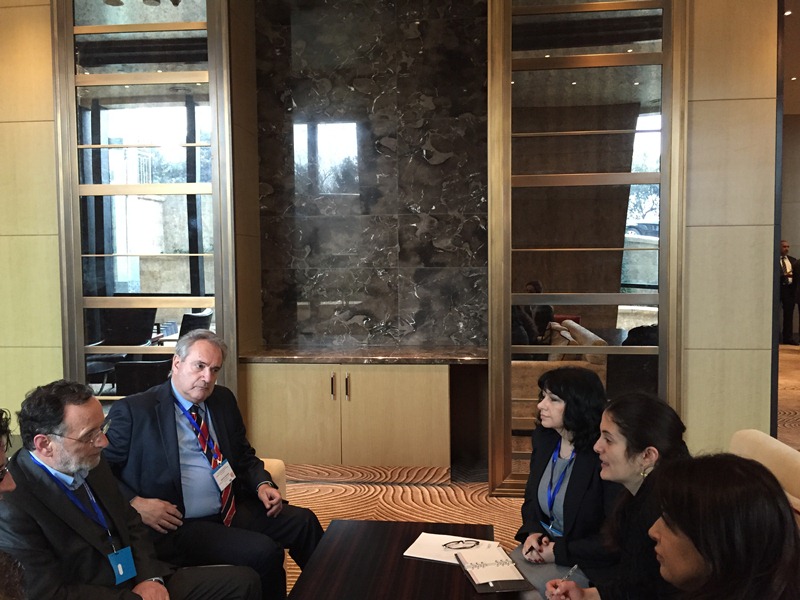 Sofia, February 12, 2015/ Independent Balkan News Agency
By Clive Leviev-Sawyer of the Sofia Globe
A final investment decision on the construction of a Bulgaria – Greece gas interconnector will be made by the end of May 2015, Bulgaria's Energy Minister Temenuzhka Petkova and her Greek counterpart Panagiotis Lafazanis agreed in talks on February 12.
Petkova and Lafazanis, who is Greece's Minister of Productive Reconstruction, Environment and Energy in the Syriza government, held bilateral talks in the Consultative Council on the Construction of the Southern Gas Corridor, Bulgaria's Energy Ministry said in a statement.
The statement quoted Lafazanis as saying that the Greek government would work actively on the development of energy projects between the two countries that are of mutual interest. The project to build a gas link between Bulgaria and Greece was such a case, he confirmed.
Petkova told her Greek counterpart that Bulgaria has a roadmap with stipulated activities and deadlines for the project.
Plans are for the gas connection to be put into operation by 2018.
The project was a strategic one for the European Union, Petkova said.
In order to accelerate the implementation of the interconnector, the Bulgarian government had confirmed a state guarantee of 80 million euro in the budget for 2015.
An environmental impact assessment would precede finalisation of the adoption of a detailed development plan for the project.
To ensure that work was well organised and time best used, Petkova said partners in the joint stock company should be in continuous communication until the project was completed.
The two ministers agreed that their common goal was to ensure security of supply within the European Union.
The interconnector between Bulgaria and Greece is of utmost importance for the diversification of the natural gas sources not only for Bulgaria, but for the entire Central and South-Eastern Europe region, the statement said.
The project is a key link of the realisation of the initiative of Bulgaria, Greece, and Romania for the construction of a Vertical Corridor.
The project is a key link in carrying out the initiative of Bulgaria, Greece and Romania to build a vertical gas corridor.
It is expected to connect the gas corridor Sèvres-South to the Southern Gas Corridor. Interconnector will allow for gas supply from existing and planned new terminals for liquefied natural gas in Greece.