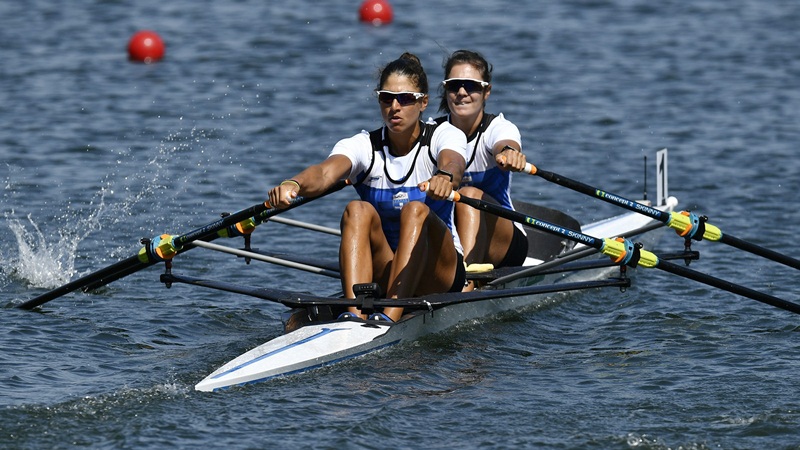 Rio, August 9, 2016/ Independent Balkan News Agency
Anastasia Asoumanaki and Katerina Nikolaidou advanced to the finals of the women's double sculls in the Rio Olympics on Tuesday, after qualifying first in the semi-final race with a time of 6:51:99.
The Greek team will claim a second Olympic medal for women's rowing after the bronze won by Christina Yiazitzidou and Alexandra Tsiavou in the women's lightweight double sculls in London's Olympics. The final is scheduled on Thursday (August 11), at 16:10 (Brazil time).
One more participation to the finals rendered by the Greek rowing crew Stephanos Douskos, Spyros Yiannaros, John Petrou and Panagiotis Magdanis.
The men's crew of lightweight four, is qualified for the Rio Olympic final as finished in the third privileged position in the second semifinal.